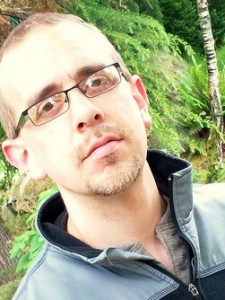 Meet Steven Montano. He is the author of the military sci-fi/fantasy series "BLOOD SKIES." Steven describes his writing style as prosaic and lyrical. He says this helps make the very visceral setting and often horrific events all the more jarring and real.
"I've received LOTS of kudos for my stylistic imagery and poetic metaphors…which I guess is pretty impressive for a book about magic, vampires with guns, and evil unicorns," he says.
He finds inspiration in other fiction and from films. "What I'm in to at the time strongly influences my writing. I'm a huge fan of China Mieville, J.V. Jones and John Meaney, as well as the films of Steven Spielberg, Ridley Scott and Christopher Nolan. I also steal a lot of ideas from my dreams – BLOOD SKIES, in fact, was based in part from a particularly disturbing dream I had a few years ago about maidens trapped in a glade, where they were hunted by black unicorns," Steven says.
The series is military sci-fi/fantasy set in a magical post-apocalyptic setting, where human survivors of a magical cataclysm called The Black are at war with hordes of vampires. His newest release, " BLACK SCARS"  now has its first review and received 5 stars. "BLOOD SKIES," the first in the series has also done very well, averaging 4.5 out of 5 stars on Amazon.com. Steven reports that readers have raved about the imagery, the strength of the darkly poetic prose, and the strong world-building. He admits that he allows his head to swell ever so slightly when he reads such reviews.
Steven says the early stages of a new writing project are always the most difficult. "The real feel and flow and direction of a novel often doesn't click until I'm almost 1/3 of the way through the first draft, and those early struggles with plot, characterization and tone are often very frustrating for me."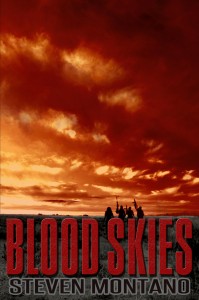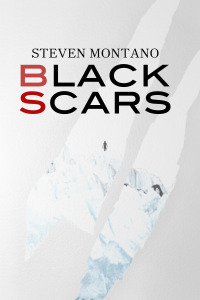 He deals with that by just plowing through and focusing on finishing strong. Then he "revises the crap" out of it, until he has confidence in the manuscript.
Steven reports he has used beta readers (though in a limited way) and says his experience with them has been positive.  "Jen Kirchner, author of a series of some fabulous online Choose Your Own Adventures, gave me some wonderful pointers on BLACK SCARS early in the process, and her feedback was invaluable," he adds.
Steven almost exclusively reads other indies, and has a growing TBR list. He says some of his favorites are Alan Edwards, Jen Kirchner, Shea Macleod, Kevin Breaux, B.E. Scully, Icy Sedgwick, D.H. Nevins, M.R. Merrick, Trina Lee, Michael Hicks, Diana Trees, Mike Berry, and Tamara Rose Blodgett.
Steven's advice to aspiring authors is to be persistent, take special care with editing, and to carefully consider the selection of a book cover. "If you don't have something done by a professional artist, be sure to take extra time to make sure that what you produce won't give the wrong first impression, or just drive people away with its horribleness," he says.
The first book (just called BLOOD SKIES) is an introduction to the main character in the series, a young warlock named Eric Cross, and it follows his mission to track down a traitor before she can give important information to the vampires.
The new book, BLACK SCARS, follows Cross as he is forced to team up with some unsavory prison wardens in order to find the means to stopping an ancient evil that has recently awakened. Along the way, Cross has to learn how to survive as a prisoner in a vampire city-state.
Learn more about Steven and his books on his website. You can also find him on Facebook, Twitter and Goodreads.
BLOOD SKIES is available through Amazon in print or Kindle format and at Smashwords.
BLACK SCARS is available through Amazon in Kindle format and at Smashwords.