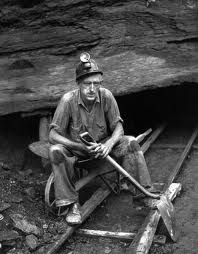 I recently revisited a long piece I wrote almost a decade ago. In my mind, this piece was a novelty, a learning experience, an 'awkward first date' of a story. 'Our noses bumped when our braces locked, making me sneeze a booger onto her face' type awkward. I don't know what prompted me to look it up after all these years. Nostalgia? Masochism? Boredom? Anyway, I did. And I was very surprised at what I found.
It didn't suck. Not only did it not suck, I really liked it. The writing was good and crisp. A little different than the way I write now, but not as much as I would have thought. The plot holes and forced patches that I remembered were not there. I decided it deserved to live. So, I am bringing it back to life.
Part of the reason I am writing this post is because it is due, I got nothing else, and Hise will put the testicular clamp on for the weekend if I don't…that's most of the reason, actually. OK, that's the whole reason. I should be writing weird freelance shit that feeds my family, but that's cool – I'll do this (hold on, the little one is trying to eat paint chips again).  She gets hungry – so cute.
Part of the reason I am writing this is because if you had asked me last week about this piece, I would have laughed that kind of embarrassed 'yeah, I know I have vomit on my shirt' laugh and tried to change the subject. Hell, there have been numerous times I've  considered erasing it from my computer. I'm very glad I didn't.
Not only do I get to avoid playing 'spank the nurse-maid' with Hise, but I have a CRAPLOAD of words to mess with. Over 50K. Let's just put it like that. I'm word wealthy. If my daughter could eat words, she might be in the 'healthy' category for her age/size/weight. But hey, her little ribs are cute. And I'm hoping this will help us avoid an eating disorder later on.  But I impress, I have all these words to play with – they are already written – I wrote them – they don't suck!  Bonus!
So, I've got plans for these words. But I also went back through some REALLY old stuff. Like 'before I had MS Word' stuff. Some of it sucked. Some of it didn't. There are a lot of ideas I want to revisit. There is some stuff I frankly have no recollection of writing (but as I have said before, if it's on my computer, I must have written it).
The moral of the story is this. I don't know about the rest of you (yes, I do, I have cameras…you disgust me), but I have this idea/obsession/mental problem that makes me feel like I have to be writing new stuff all the time. And I do, but the fact that I've been writing all the time since I was in my teens means that there is a LOT of raw material that never got polished, spit-shined, and put on display. There are a lot of nuggets in that there computer hole. So, I will keep writing, but I'm also gonna do a little historian thing (no, I'm not going to have sex with a small history professor who wears tweed skirts and drives a Volkswagen bug and has slate grey hair in a bun and…I would never even think about that, that's my point). What I am going to do is look back through the Mader archives. I am going to separate the wheat from the chaff.  The chaff, I might dispose of. The wheat, I will use, or sell off at reasonable prices. Oh, I'll gouge a little.
Maybe it's worth a look back at your own mine. Sure, the walls might collapse, the mine might cave in, and you might die with your bones crushed by flowery metaphors and stylistic missteps. But you might emerge, bloodied and broken, with something you can use.  And isn't that what this is all about?
*     *     *     *     *
JD Mader is a Contributing Author for Indies Unlimited and author of the novels JOE CAFÉ and THE BIKER. For more information, please see the IU Bio page and his blog:www.jdmader.com.
[subscribe2]