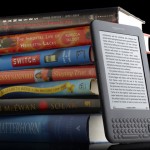 New authors often wonder how long they might have to wait before they see reasonable sales of their fiction. Whether they have published story collections, individual novellas or shorts, or full-length novels, the desire to understand the life history, or life cycle, of a book of fiction resides in many authors. The newest comers to this crazy industry understand book longevity in a different way from those who have been writing or publishing for some time.
The reason is obvious. In addition, those who view the book industry from the angle of a reader see it in a vastly different light from authors or publishers. It's as different as seeing a theatre from behind the footlights, on a stage lit up for a performance, as it is seeing the theatre as a cleaner, when everyone's gone and the house lights are up. If you have never been on a stage, you can compare the difference to the one of a rally driver looking at the track through a muddy windshield, and the guy who walks the same track after the race, picking up demolition derby souvenirs. The view is nothing like that of the person doing the work that makes the whole show possible.
The longevity of a paperback on a retail bookstore is short – it's the kind of lifespan understood by the paperback buyer, who visits a bricks and mortar shop and expects to find new material every three months at least. Space in any store is finite, and the bestsellers stay on, while also-rans disappear quickly, with new books taking their shelf place.
That scenario still exists, like territory for the great apes still exists, but it is shrinking fast. The territory for eBooks, on the other hand, is growing, and seems infinite. An eBook needs never go out of circulation until the person in control pulls it. And the first three months of its existence are not the most important ones, either. Nothing will happen if it does not sell – its place is guaranteed and will be there for as long as its owner wants it to be there. There is no three month deadline… no "sell – or you are out of here".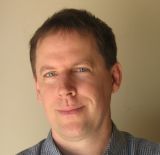 When the longevity of a book is 'forever', its first crop of sales is not as important as in the days of the three-month shelf life of a paperback. Viewing this fact with a professional eye, from the correct stance, the right position, is vital. Mark Coker, CEO at Smashwords, talked about this vital aspect of calculating sales as recently as the middle of April 2012, at the RT Convention, where he stressed that new books do not have to have great launch sales to do really well. Their success can only be determined over a number of years – and all books are different.
With his ability to view book sales from the angle of swift and rational comparisons between titles, genres, authors, and methods of distribution, Mark Coker has opinions that are naturally well-regarded. A new author could do worse than heed what this industry identity has to say. Whether or not you agree with aspects of quality, levels of professionalism, or the finer aspects of book content, you would have to agree that he knows about selling eBooks, and which ones do sell… and the probable reasons some do and others don't. He understands what 'success' means in the life of an eBook that's older than 4 years.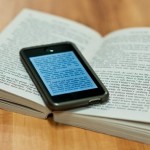 Given that "ebooks are immortal" as Coker puts it, it is heartening for the new author to understand that time is not the kind of issue they think it is, and there is no deadline. Time – where eBooks and digital publishing on the whole, which includes POD titles, is concerned – must be viewed in an entirely different light. Go out there and stand in the stalls with the lights all on, in other words.
It is no longer feasible, for a self-publisher with one or two titles available, to view the longevity of a book from the same perspective as a publisher with a few thousand titles out as print-run paperbacks. It's time to stop looking at eBook sales through the eyes of readers, and see the whole picture correctly, from the right angle, and include aspects of numbers, years of availability, price, genre, market positioning, author profile, and a whole lot of other points.
Whether or not there has been a split in publishing is a moot point, but there is nothing moot about the fact the industry has been turned on its ear, and that its content providers need to understand the whole publishing game and its many recent changes, before they start to understand the behaviour of their books' life cycles.
 *  *  *  *  *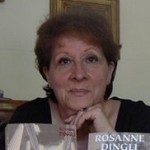 Rosanne Dingli's fiction enjoys a supposedly eternal life-cycle, since it's all available as eBooks and POD paperbacks. For more about Rosanne Dingli, visit her blog and her website.