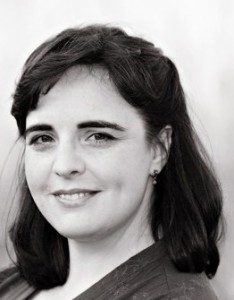 Going down the checklist of my burgeoning army of evil minion special skills the other day, I noticed a few boxes remained unchecked. Among those skills still required were neuroscience and swing dancing. I know, you're thinking neuroscience and swing dancing? Let me assure you that even something as seemingly ordinary as neuroscience can be useful under the right circumstances to an evil mastermind.
Along comes Krista Tibbs, and without boring you with the details of who slipped what into whose drink, I am pleased to announce we have added Krista to the team here at Indies Unlimited.
Krista Tibbs was on her way to a writing career when she published her first story about somersaults then landed a weekly newspaper article, "Junior Hi-Lites". She was derailed by studying neuroscience at MIT and spiraled into a decade of clinical research and a swing dance habit. After rehabilitation through business school, her writing hit a fever pitch with such critically acclaimed projects as "Performance and Management Assessments" for the Federal Budget and "Return on Investment Report".
Krista kept her fiction stories secret for years until publishing her first novel, The Neurology of Angels, which earned an honorable mention in the DIY Book Festival. She is currently finishing a collaboration on an illustrated book of animals stories for grown-ups. You can read more from Krista on her blog, shadesofwhitematter.com, where there might be math and science, but there will also be kittens.
Please give Krista a warm Indies Unlimited welcome.