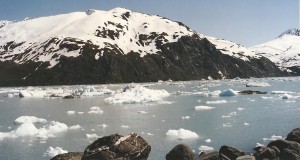 Recently my family and I decamped to the Polish coast for a week of quality time before the annual school grind sets back in for another year. I didn't plan to write anything substantial while there, if for no other reason than the Baltic is at its warmest at this time of year: sometimes the water is as mild as +5 degrees and, if one can dodge the icebergs*, one can have quite a refreshing swim. However, these swims do not promote creativity. Instead, afterwards I indulge in my guiltiest pleasure: taking photos of strangers.
Often it happens that I have a character in my work in progress whose image is clear in my head, but I could do with a real-world image. So after the swim, I sit in a beachside café watching the people go by, camera poised in my hand. The instant I see a figure that might fit the bill for a character, the camera comes quickly to my eye and I take a couple of shots. Then the guilt hits me: is it fair to take a photograph of a complete stranger without their consent and without their knowledge (hopefully, if you're subtle enough)? This is one of the conundrums of our digital age. Instead of a roll of film for my vacation, which allowed me to take 36 shots, now my camera has a memory card able to hold 2,500 shots of the highest quality. So I can snap away to my heart's content.
As far as I remember, a stranger has only pointed a camera at me twice in my life, and both times I felt more confused that anything else: why on earth would a stranger want to take a picture of me? Perhaps they weren't pointing it at me at all, but at the building behind me? Or at someone near me? In any case, the moment was gone in, er, a moment; the photographer moved on and so did I.
But, then, what's the alternative? Go up to the poor stranger and say, "Hello, I know this is probably going to sound completely freaky and will doubtless make you very nervous, but you look uncannily like a character in a novel I'm writing. Would you mind if I took a couple of headshots so that it's easier for me to remember your bloodshot eyes, those wrinkles on your face, your profusion of spare chins, that unsightly hair growing from your nose, and the way your skin is sagging around your ears?"
One of two things is going to happen: the person is going to be offended or upset or embarrassed or completely freaked out, in which case the situation's going to get awkward, or the person's eyes will light up when they hear you say "a novel I'm writing", and they will ask you what your novel is about, how famous you are, and how much they can charge you for using their image (which you won't, in any case, actually use).
Neither of these alternatives is desirable or preferable. So, it may be a guilty pleasure, and I'm not 100% sure that it's even legal, but if you look like a character in my work in progress, and if I'm on vacation, and if you're too slow, you're going to get snapped. And if you should challenge me, I shall simply lie and tell you that I was pointing my camera at the building/tree/sea/squirrel behind you. I'm a fiction writer, and lying is what I do.
*Editor's note: Chris is lying: the Baltic does not have icebergs at this time of year; the water just feels so cold that it should have. Will he ever stop whining?