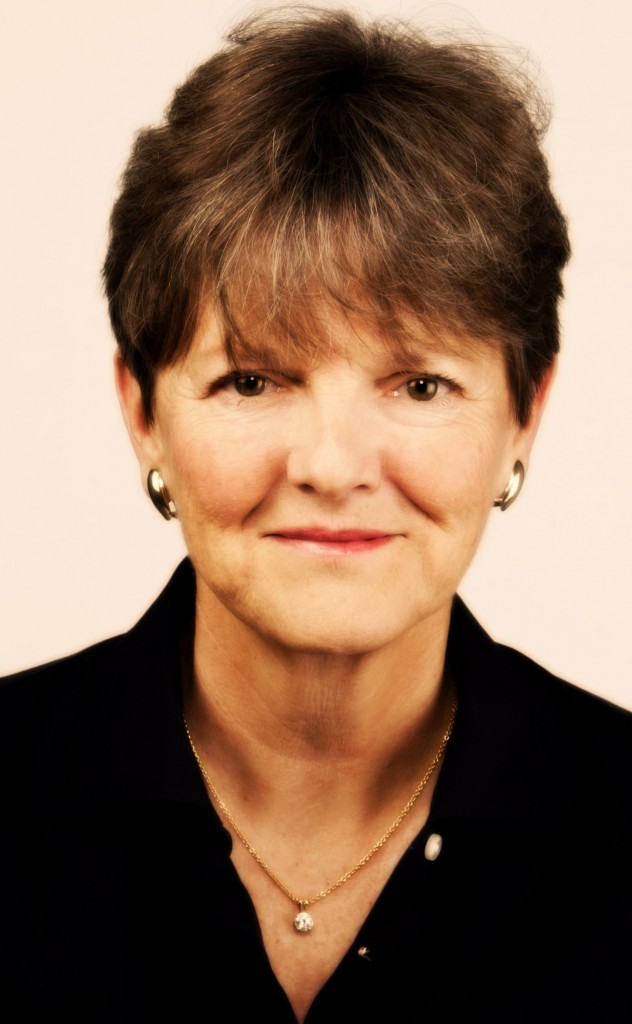 Deborah Sharp isn't a literary giant. But she's working on it. Her Mace Bauer series is gathering a large, rabid fan base for a book on a small press. Aided by visibility like her talk about "Mama Sees Stars" on the Today show–but largely good old word of mouth, the good book's main ally. Smart, funny, kicked-back, and above all Southern, she and Mace (and the spotlight character, Mace's Mama) are carving out a lively niche for fans of humorous Southern mysteries—and gathering fans from non-crime readers of titles like "Steel Magnolias" or "Fried Green Tomatoes". If that sounds at all interesting, I'd heartily suggest a look at "Mama Does Time" or others in that series.
And it's worth noting that her writing skills didn't start with fiction: she was a stalwart at USA Today for years, bringing you chilling tales of deadly animals and evil humans.
So when I approached Deborah for a "tip", I got more of a story than I bargained for: a national-caliber info-pro focusing on the writing side of getting books out there. In depth, but pithy and brass-tacks. Settle back for the ride:
The first in a long line of cranky newspaper editors barked out some of the best writing advice I ever got: "Enough with the prose-polishing. Get off your butt. Go beat the streets and talk to people.''

First-hand experience can make writing come alive: The sounds, sights, and smells of a scene. The voices of real people. The knowledge gained from those who do what you write about. That editor's advice served me well through twenty-some years of writing for magazines and newspapers, including a long gig at USA Today. Even though I left the news business to become a mystery writer, I never lost my appreciation for the benefits of on-site research.

That's not to say I never questioned my commitment to first-hand experience. Take the winter of 2007, for example. I was writing my second Mace Bauer Mystery, set on a cross-state horseback trek known as the Florida Cracker Trail Ride. On an afternoon many years earlier, I'd visited the ride in order to write a quick-hit newspaper feature story.

As with so many news stories I wrote over the years, that short article became the spark for a fictional story. Even visually, I was inspired. A ghostly mist hung over the pasture, shrouding cattle. Live oaks lifted gnarled limbs, dripping with Spanish moss. It seemed a good setting for a mystery.

The six-day trail ride commemorates the cattle drives that once took place across vast Florida grasslands. It draws more than a hundred riders a year. In 2007, I saddled up to become one of them. I wanted more than a quick visit; I wanted to experience the ride the way my characters in MAMA RIDES SHOTGUN would experience it.

Of course, fictional characters don't really experience real-life aching muscles, or the humiliation of squatting outside to answer nature's call and peeing all over their riding boots. But I'm getting ahead of myself.

I rode when I was growing up, galloping through orange groves on what's now asphalt west of my hometown of Fort Lauderdale. At age fifty-something, I had no doubt the saddle would feel a lot harder than it did when I was fifteen. Even so, I expected camping out would be my real challenge. Ronald Reagan was president the last time I'd slept on the ground.

The first night on the trail, the temperature plummeted. A howling wind collapsed my ineptly pitched tent. It rained sideways, soaking me from winter cap to wool socks. The thermometer hit 28 degrees – a rarity in Florida. It took some time the next morning for me to identify the slushee-looking substance on my damp toothbrush. The Northerners call it "ice.''

When the freeze extended into a second night, someone offered me shelter in a horse trailer. I was grateful for that smelly, hay-strewn stall, even if I did spend the rest of the ride picking sharp stalks from my private parts.

All of it was worth it for the rich detail I gained from being there. Think what you will about mega-selling author Dan Brown. He's right when he says "Google is not a synonym for research.''

Writer Jodi Picoult also throws herself into on-site research. For "Plain Truth,'' she milked cows and said morning prayers with an Amish family while living on their dairy farm. Tom Clancy's spy novels are famously well-researched. Sure, he reads dry volumes dealing with combat fleets and military hardware. But he also talks to people who actually do the things he writes about.

On the trail ride, I used my free time between Ben Gay applications to interview riders. How do you get a skittish horse into a trailer? What if a murderer wants to poison the chuck-wagon chili? (That kind of question, by the way, raises eyebrows … until I reveal I'm a mystery writer.)

Like Clancy (I wish!), I also devour reams of printed material when I'm researching a book. For SHOTGUN, I read up on everything from the early cattle-driving days in Florida to the plants that grow in pastures where the trail riders camp. Things were a bit different for Book 3, MAMA GETS HITCHED. I didn't go to the extreme of divorcing my husband of 24 years just so I could plan a whole new wedding. But I did contribute countless brain cells to watching reality TV episodes of Bridezillas.

Let no one say I never suffered for my art.
After that treatise on getting it real, Deborah leaves us with some thumbnail tips:
Get off your duff. Visit a site; do interviews; experience your setting.
Take pictures. Use them to jog your memory when writing a scene. They can also jazz up your website, or accompany an article or interview about your work.
Research thoroughly, but use information judiciously. Don't dump in everything you learn.
Ask questions. Don't be afraid to sound dumb or impose on experts. Most people are happy to be asked; they want you to get your facts right.
Organize research by project. I keep a binder with section dividers for each book: Wildlife rehab and alligator trappers for Book 1; Horses, cattle and poisons for Book 2; Over-the-top weddings for Book 3; the workings of a Hollywood movie set for Book 4.
Learn more about author Deborah Sharp at her Amazon author page.