For the third time since we started the flash fiction challenge here on Indies Unlimited, we have a tie for first place. Congratulations to Gabrielle Baer and Kent Chapman (slimgrady2).
The winning entries are recognized with a special feature here today and a place in our collection of winners which will be published as an e-book at year end.
Here are Gabrielle and Kent's entries: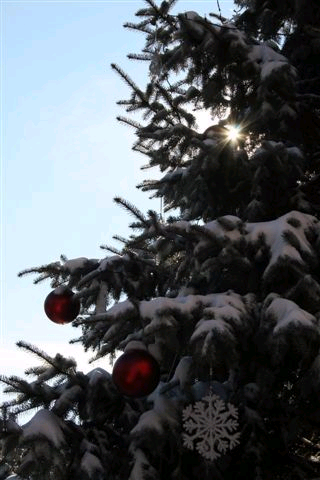 Under the Tree
by Gabrielle Baer
Ornaments on Christmas trees inside our house or a store window, were the normal thing by the time I was nine. Pretty, shiny, but expected. What surprised me as something new and exciting that Christmas were 'fir' trees as my mom always called them, outside, in the park, along the streets. But these trees were decorated with bright Christmas stars, electric candles, huge red globes and tinsel as thick as my arm
Not only were they huge, not only were they gorgeously decorated with man made objects of all kinds, but they were weighted with snow! Somehow to me that meant G-d in His Heaven took the time to make these outdoor Christmas trees glitter and glow, whether in pale December daylight or streetlights at night. And glow they did!
Sometimes these decorated trees were old fellows who had been growing around Oakwood for decades. They stood proud amongst the oaks the neighborhood took its name from. They were giants amongst lesser beings, as they kept their 'fir' during our blistering cold Ohio winters. The other outdoor Christmas trees were brought in for the holidays and set up outside churches, and in front of Wright library.
I can't explain why all those trees with cloaks of velvety white snow were more special to me than our tree at home. Its not something that works well with logic. My guess is, they left me with the feeling that the whole world was celebrating. And what better feeling could there be?
Buy Bactroban online
cipro no prescription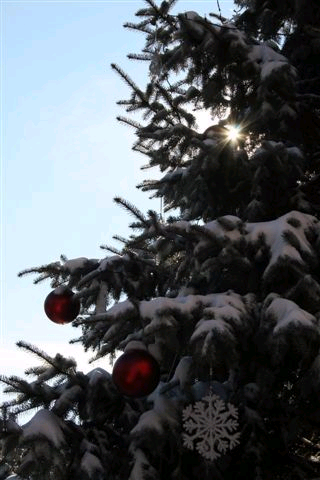 Under the Tree
by Kent Chapman
There are so many warm and comforting memories that come flooding back this time of year, that it's hard to single out any particular one. However, if I were to choose from them all, I believe that it would be the year that my brother and I received a wooden toboggan for Christmas.
My family originates from Northern Maine. In the fifties, my family was, as were most all families in the region, quite poor. Many of our gifts were homemade items, such as wool scarves, mittens, hats, and sweaters. However, Mom and Dad always seemed to pull enough money together to buy us each a few toys. For my brothers' and I, a new set of "Tinker toys" or perhaps an "Erector set". On the other hand, for my sisters, a new doll and stroller, or that dress they so badly wanted.
One Christmas however, when we quietly snuck down the stairs to gaze in wonder at what lie under that beautifully decorated evergreen, we stood in awe before a huge package that was standing just to the side of our tree.
Mom and Dad, hearing the sounds of our jubilation, came, sleepy-eyed, from their bedroom to join us.
After all the unwrapping, after all the shouts of glee, and as soon as we could get into our snowsuits', my brother and I were off to the local hill with our most prized possession. And for that one year, we were the envy of every kid in the neighborhood.
Buy Female Cialis online
Plavix without prescription