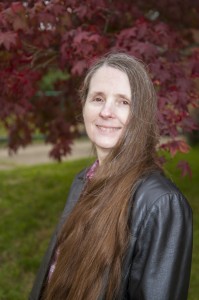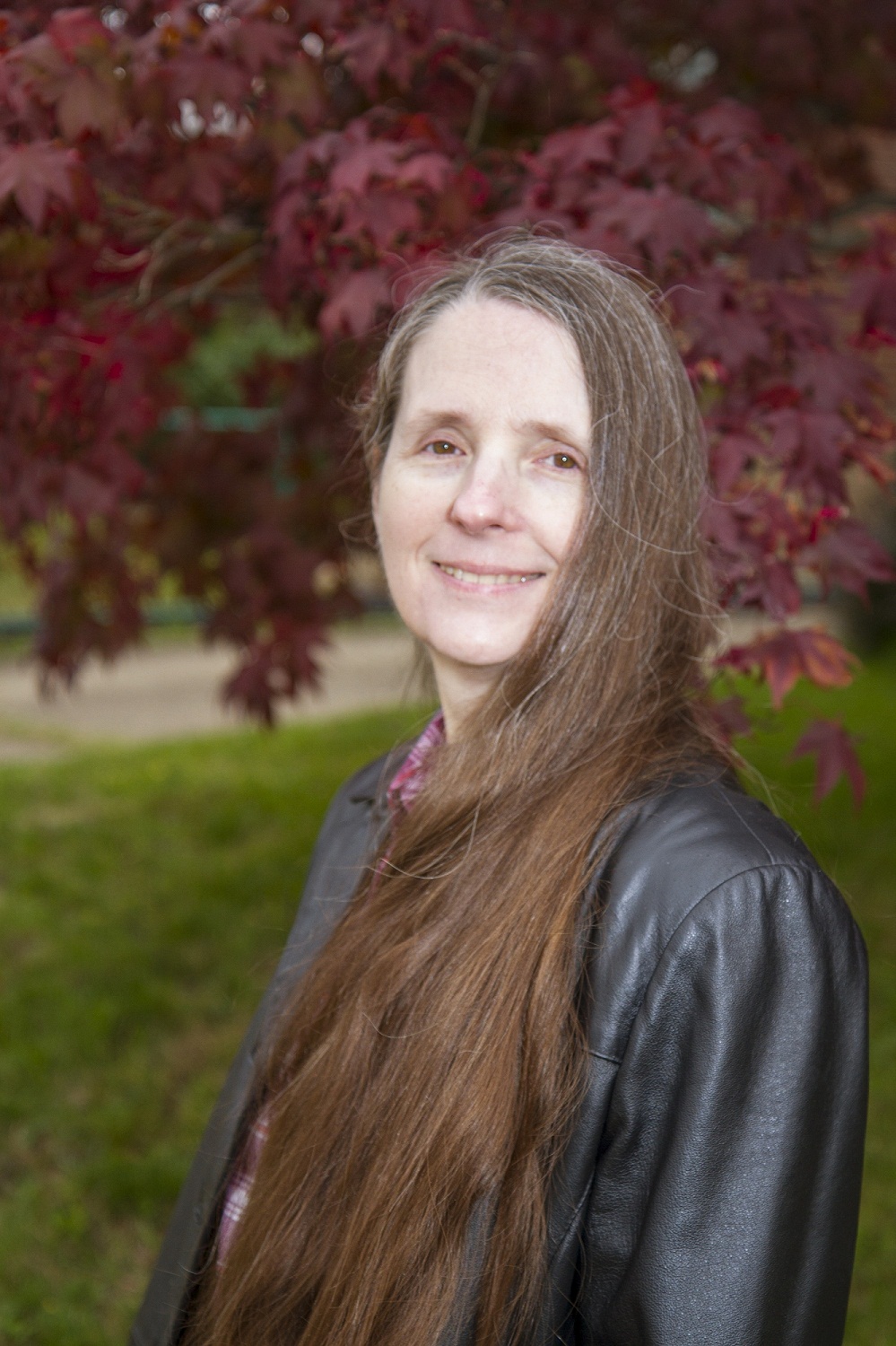 Christie Meierz is the author of the Amazon bestsellers The Marann, Into Tolari Space, and Daughters of Suralia. Born in Chicago, she grew up in southern California and has traveled extensively with her family all over the United States. She now lives in Pittsburgh, Pennsylvania and can say that she has at least set foot and eaten a meal in all 50 States and several of the U.S. Territories.
Christie isn't certain when she started writing, but she thinks it was in second grade, when she was seven years old. None of her early writings survive, for which she is profoundly grateful. It didn't occur to her to publish any of her work until the spring of 2012, when she set fingers to keyboard while recovering from a serious illness and started writing a story that would later become The Marann. Before the summer was over, she'd written the basis of three novels and a half dozen shorter stories.
Going indie seemed like the logical choice at the time and proved to be the best one, giving her a great deal of freedom to decide where her writing is going and how it's presented. She loves to hear from readers as they discover the worlds she's created.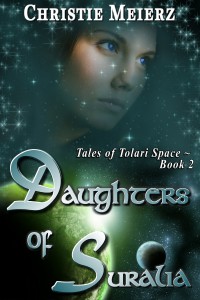 Daughters of Suralia
by Christie Meierz
Available from Amazon and Barnes & Noble.

Three women, two planets, and a whale.
For Marianne Woolsey, linguist and tutor, being empathically bonded to the leader of the Tolari turns out to be a bed of roses – complete with thorns. Especially thorns.
With diplomatic relations severed and humans kicked out of Tolari space, the Earth Fleet ship Alexander is gone … for now … but Earth Central Command hasn't given up trying to get Marianne back. As she struggles with surprises, nightmares, and a bond-partner who can't be tamed, she just wants to figure out where she fits in a society that isn't quite human.
Laura Howard, the Admiral's widow, only desires to be left in peace to gather the fragments of a shattered heart, but Central Command has plans for her, too.
Meanwhile, the Sural's apothecary is a serene and gifted healer who knows what – and who – she wants. Circumstances have conspired to deny her the man she's always loved, but in the pursuit of his heart, she has an unexpected ally – in the depths of Tolar's oceans.
Daughters of Suralia is a sweet scifi romance.