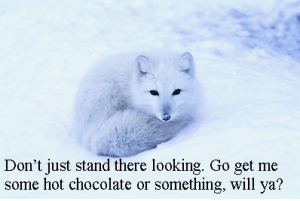 It's time to kick off another year of flash fiction challenges. So, knock the frost off your keyboards and try to think about something warm.
Check out this week's entries here. Vote for your favorite, then use those share buttons at the bottom of the post to spread the word.
Polls close tomorrow at 5 PM.
 
Which author penned your favorite flash fiction entry this week?
Lois Nelsen Lewandowski (41%, 17 Votes)
Kathy Steinemann (29%, 12 Votes)
mdrabbles (22%, 9 Votes)
SquirreLeah (2%, 1 Votes)
Brian Bigelow (2%, 1 Votes)
Annette Hatton (2%, 1 Votes)
Total Voters: 41

Loading ...
NOTE: Entrants whose submissions exceed the 250 word limit are eliminated from the poll.