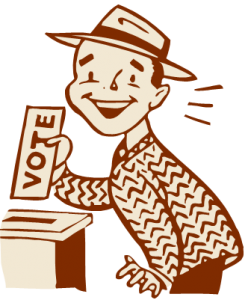 Ahoy, mateys! The flash fiction challenge has weighed anchor. It's time for the voting to commence. There are lots of great entries to choose from this week. Which was your favorite?
Check out this week's entries here. Make your choice, then use those share buttons at the bottom of the post to spread the word.
Voting polls close Thursday at 5 PM Pacific time.
Whose story was your favorite this week?
Mandy White (29%, 16 Votes)
John Shirley (15%, 8 Votes)
Brian Beam (11%, 6 Votes)
Kathy Steinemann (11%, 6 Votes)
Jon Jefferson (11%, 6 Votes)
AV Carden (7%, 4 Votes)
Candace Gylgayton (5%, 3 Votes)
AL Kaplan (5%, 3 Votes)
Wendy and Charles Siefken (4%, 2 Votes)
Annette hatton (2%, 1 Votes)
James R. Tate (0%, 0 Votes)
Total Voters: 55

Loading ...
NOTE: Entrants whose submissions exceed the 250 word limit are eliminated from the poll.