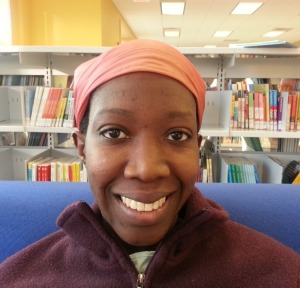 Guest Post
by RJ Crayton
As authors, we want our books read, and what better place than at book clubs? So, if your book is chosen by a book club, one thing you can do to make it easy for the group (besides writing a great book) is give them questions.
Many books published nowadays come with a series of "Book Club" or "Discussion" questions at the end. So, how do you create these questions for your book?
First, you'll want to familiarize yourself with book club questions. There are sites (like this one and this one) that offer questions that can be used with any book. That's good for getting a feel of what to ask. Also, you'll want to look at questions for popular books in your genre. Simply Google "book club questions for (TITLE)." If the publisher created questions for the book, you should get a hit.
Now that you have a feel for the types of questions asked, move on to your novel. Book club questions tend to evaluate themes, characters and relationships, so you'll want to note the major themes, characters and relationships in your book, so you can create questions that touch on them.
One tricky part with creating questions is that they sometimes include spoilers. Because a potential reader might stumble upon them, or an actual reader might glance at them midway through the book, it's usually limited to minor spoilage. (This is the only instance where minor spoilage is OK. If someone tells you the tuna salad has suffered minor spoilage, don't eat it.)
Here's a publisher provided book club question for the The Help: "Do you think that had Aibileen stayed working for Miss Elizabeth, that Mae Mobley would have grown up to be racist like her mother?" This question clearly lets people know that Aibileen didn't work for Miss Elizabeth for the duration of the book. But, it's not such a huge spoiler that someone who glances at the questions says, "Darn, now the entire book is ruined." The thing with spoilers is to provide the minimum information necessary for the reader to understand what issue from the book you want to explore with the question.
So, now that you understand what's needed, you can start writing questions relevant to your book. Remember, questions should be open ended so they spur discussion. You can ask things like: Why was the color red so important to the character of Strawberry? How do you think Hansel's childhood trauma in the forest impacted his all-consuming desire to be the world's best map maker? What was the significance of Ariel devouring a crab cake in front of her friend Sebastian?
If you want to have really great questions, use reader feedback to craft them. There are multiple ways to do this. You can ask readers which parts of the books they felt most passionate about. If your book is already published, you may be able to glean some feedback from reading reviews. With either method, if the issue keeps coming up (readers tell you it's the thing that they loved or hated most; or reviewers consistently mention the same plot point), it probably will make great fodder for a question.
Another thing you can do is host (or attend) a book club meeting for your book. Grab some readers (or beta readers, if unpublished) and discuss the book in a comfy setting. The book club I belong to read my book, and the feedback was enlightening, as people had thoughts that just hadn't occurred to me. Toward the end of the discussion, one person said, "Wow, Susan was some friend, 'cause I can't think of a single friend I would do that for." For me, Susan's choice in the book was one that was so inherently who she was and so inherently representative of those characters' friendship, that I never really considered her choice from an outside point of view. The discussion over this issue was passionate (big clue in that others might feel this way, too). After the meeting, I used that notion to create one of my book club questions. So, reader feedback can lead you to lively questions you couldn't have dreamed of because you're too close to the book.
Once you've written your book club questions, include them at the back of your book. If you've done the questions prepublication, great. If your book is already published, add the questions to your website and write a blog post mentioning you now have questions for book clubs. Update any editions of the book you can easily change (this should include all ebook editions; and possibly your print edition).
---
RJ Crayton is a former journalist turned novelist. By day, she writes thrillers with a touch of romance. By night, she practices the art of ninja mom. To learn more about her or her books, visit her website or her Author Central page.