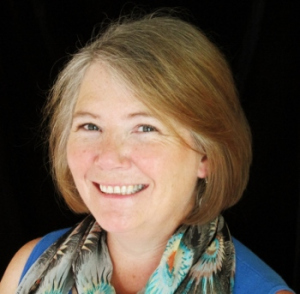 Guest Post
by Paty Jager
Traditional publishers have known and used the power of cooperative marketing for decades. Business savvy independent authors are now joining together and forming co-ops to meet their needs for shared technology, publishing, and/or marketing.
What is an author co-op? It's a group of like-minded authors who band together to promote their books, brainstorm promotion options, and provide support in this growing and changing atmosphere of publishing.
Each author co-op has its own expectations of the members and individual methods of running their organization.
I'm part of Windtree Press. This group has fourteen authors. They write a gauntlet of genres — non-fiction, children's, YA, mystery, romance, and women's fiction. The authors hail from across the globe.
Having multiple authors at one site, like a co-op, makes it easier for a reader to find books in similar genres without thousands popping up as happens on larger venues. And chances are, if the reader liked one book by an author in the co-op, they are more likely to take a chance on a book by another author. This is one way an organized group can cross promote and develop metadata.
Each co-operative sets up how they want to work. Some want a sale point for their books, some prefer to act as a landing place for readers to find multiple genres, and some concentrate on becoming a friendly place for readers to pop in to learn about the authors and their books.
Together, authors can set up signing events, buy multiple ISBNs to make them less expensive, and get books into places like Overdrive, for library lending.
When choosing an author co-op, be sure to find out what will be required of you. One organization may ask for a fee for website upkeep. This could entail adding books as they are released or if it's a selling site, to upload the information for selling the books. Formatting and publishing the co-op authors' books could be included in that fee. Others use "sweat equity." Authors in such groups are required to upload their own information and keep their pages up-to-date. The editing, publishing, covers, and uploading to venues is the author's responsibility. Sweat equity could also require authors to take on jobs that help with the promotion, expansion, and learning for the authors in the co-op.
There are co-ops which use a barter system where authors help each other with their strengths. For example, they may trade editing for cover design, or formatting a manuscript for editing of another.
Does the co-op you're looking at hold meetings? If so, how often? Are they in person, online, or by conference calls? If in person, consider travel time and expense.
Where there is a diverse group of writers in an organization there is a lot of collective wisdom, experience, and expertise that can be tapped into and shared.
As a collective, authors can put a co-operative logo on the spines and on the copyright page inside their books. This information about the co-op and links will take readers to the website, which then helps to cross promote with all the authors of the co-op.
Before joining a co-op there are pros and cons you need to consider.
Pros:
A web presence
Cross promotion and networking
Metadata development
Discounts for multiple ISBNs
Upload to Overdrive for library distribution
Freedom to decide what, when, and where you publish
Group signings
Cooperative promotion
Learning opportunities
Camaraderie
Cons:
Costs: Depending on the co-op there may be some costs.
Share the work: A writer may not have the extra time to give sweat equity.
Frustration at members saying they'll do something and not following through.
Differing opinions and goal of members.
Possible trips to meetings.
Staying up on the communication/emails.
Uploading your own work to the website.
I believe an author co-op is the way to go for self-published authors. A lone author has an uphill battle with promotion, networking and keeping up to date with this changing industry. Being part of a co-op gives a writer a stronger platform and brings together collective ideas. It's like being part of a publishing house but staying in control of your product.
---
Award-winning author Paty Jager is a member of national and local writing organizations. She not only writes the western lifestyle, she lives it. Even after publishing seventeen novels, four novellas, and two anthologies, ideas for more books and characters pop into her head daily. Besides her passion for writing, she enjoys helping other writers. You can learn more about Paty at her blog; her website; and her Amazon Author Central page.