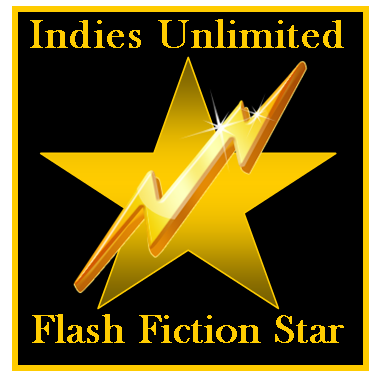 Leland Dirks is the readers' choice in this week's Indies Unlimited Flash Fiction Challenge.
The winning entry is rewarded with a special feature here today and a place in our collection of winners which will be published as an e-book at year end.
Without further ado, here's the winning entry: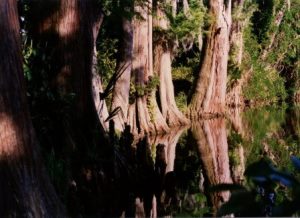 Tough Break
by Leland Dirks

Bayous play fair. Prisons don't.
Night I busted out, I run right into the bayou. 'Bout 20 feet in, I stop, quiet. Not hidin' from guards. They'd never come in at night. To listen. Growin' up in the swamp, you learn sounds. Scales on a log with a splash means gator. Wings on a bat sound different than a bird. Sittin' on a cypress knee, I wait on Cousin Jack and his boat.
My foot falls asleep. I move it. I put it down again. Rattlesnake, right beneath my foot. Playin' fair. Givin' warning. Don't matter. My boot's right on his neck. Can't bite if he wanted to. I ponder our mutual situations. Dawn breaks. No Jack, no boat. Finally I see an oar, floatin' by, lonesome and slow.
Gets lighter. Mr. Snake slows his squirming, like he's contemplating circumstances. I hear the guards splashin' through the marsh. Gettin' closer. Reachin' down by my foot, the side away from Mr. Snake's mouth, I grab as close to his head as I can, just like Daddy when he was handlin' snakes at church. Use my other hand to hold his tail, so he can't rattle. And we wait. When I smell the guard's cheap cologne, I turn around and smile at him. He smiles back, all proud to catch me. I bid Mr. Snake adieu, toss him at the guard who drops his gun and screams. I run like hell.
Bayous play fair. I don't have to.