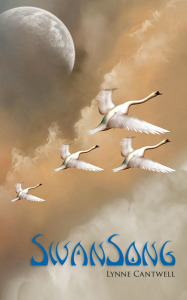 SwanSong
by Lynne Cantwell
Category: YA Fantasy
This book is available from Amazon, Smashwords, and Barnes & Noble.
Based on an Irish tragedy: Eva plots to turn her four stepchildren into swans, but her spell goes awry and the children are only partially transformed. Neeve, Kennet, Corwin and Kyl must now spend 900 years coping with their transformed bodies in a world where magic is dying.