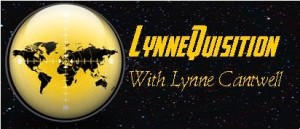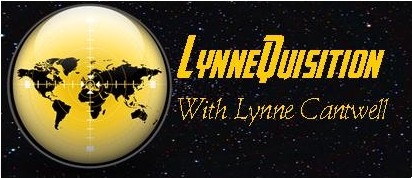 Finding beta readers isn't always the easiest thing in the world. Friends and family are the obvious choice, but Mom probably isn't going to give you an unbiased opinion.
Enter BookHive, a service that will provide your book with its very own focus group. BookHive Queen Bee Jennifer Bowen agreed to sit in the comfy chair and tell us about it.
Jennifer, what gave you the idea for BookHive?
Jennifer: I'd been working on my first Young Adult novel. After a year of writing and getting feedback from my writers group in NYC, I was curious about what a fifteen-year-old girl would think. While the people in my group dug it, they were all in their 30s and 40s, and I wondered if I had my finger on the pulse for my target audience. I strongly believe in the usefulness of writers groups, workshops, etc., in developing a book. But when people have read multiple drafts, they lose perspective.  While my writers group continues to shape and strengthen my work, I got feedback from the teenagers that I just wasn't getting from my writers group. I took that feedback and it truly informed my edits that next year. When I retested it a year later, it tested much stronger. That's when I knew I might have something that could help other authors. Starting BookHive came out of this experience.
Lynne: I heard about focus groups when I worked in radio. Stations would use them to test songs they were thinking of adding to their playlists. What can one do for an indie author?
Jennifer: A focus group is a fresh set of unbiased eyes that call tell you things like if your first ten pages hooked them or if they really do like your main character. We pick eight to ten targeted test readers for each manuscript. The report can be an excellent (and cost-effective) editorial tool. Also, if a manuscript receives a lot of positive feedback, it can clarify for the author how to position their book marketing-wise. Essentially, they can know what foot to lead with based on the key positive points from the report.
Lynne: Who are your test readers?
Jennifer: BookHive currently has 700+ Test Readers from all across the US. We recruit through Book Fairs, online ads, social media, and word of mouth. The thing is, our readers come to us and want to do this because they love new books and want to be part of the creative process. When an author tries to rally friends/family to give feedback, it can be problematic. Our Test Readers aren't necessarily telling an author how to change their work, but they will express what's working and what's not. I'm a writer too, and this is the kind of feedback I want. I have the skills to fix what problems I might need to, but the gut reaction from my readers really informs what I consider taking a look at.
Lynne:  Would an author be able to ask the group to look at specific problem areas?
Jennifer: We find our standard questions really cover the needs of most manuscripts. But we also offer the author the opportunity to add two to three personalized questions to the survey. I will usually offer a question suggestion as well. From my background of developing plays through my theater company in New York and participating in various writers groups, I have some expertise on what can make a better story. And that experience can help guide the survey.
Just to clarify the BookHive process, the author will receive a 35+ page report full of feedback from eight to ten test readers. The report is both quantitative (example: On a scale from 1 -5 – How hooked were you after the first ten pages?) as well as qualitative (example: What did you think of the ending?). Along with the raw data, I include a two to three page analysis, pointing out consistencies in both the positive points and critiques for the author. A BookHive representative will then go over all of the results in a SKYPE/phone call with the author and address any questions.
Lynne: Sounds intriguing. How much does it cost?
Jennifer: We charge $499 per test market. But we're offering a discount right now. If you use the code HIVE, you can get $200 off the price. This offer is good for the next six months.
Lynne: It's an intriguing idea, but it sounds like something folks would have to save up for. Thanks for chatting with me, Jennifer, and good luck with BookHive!
---
Indies Unlimited does not endorse or support any specific providers of products or services.