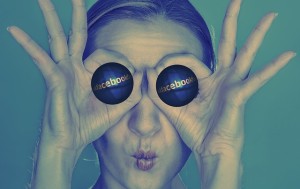 For several years now, I have struggled to learn what I need to know as an author in order to get my books under the eyes of those who might enjoy reading them. How do I find and use the advice of the experts and other authors to my best advantage? What can I devote more time to and what needs to fall by the wayside?
New methods of promotion come to us daily from an increasing variety of sources, all of them touted as the latest, greatest avenue for self-promotion and sales.
First I needed a website. That was absolutely imperative for every author. Okay, I did that, and I must say, with the help of someone who knew what she was doing (thank you Carolyn Steele), it's pretty awesome. It did help me find some new followers.
I had to be on Facebook, they said, including an Author Page, and on Twitter. Pinterest followed, along with AboutMe and some other social media sites. I gained some followers on all of them, even made a few friends. The numbers climbed as I followed up on the new contacts. Yay, me. It's all about relationships – build those relationships. Google+. Got that one, too. Then came the advice to set up an e-mail list. I'll admit I balked at that one. It scared me: looked too complicated. Shame on me. It's still on my to-do list. Oh, and that magic number on Twitter is 5000. Get there and you'll see sales. Right. Got there, numbers are still growing – sales, not so much. (Actually, Indies Unlimited is my favourite site for connecting!)
Then came all the advice on how to make all these things work better: use hashtags, create a brand. Er, wasn't I already doing that? Make sure your content is engineered to find and attract new followers – and buyers. What does that even mean?
At first there were only a few sites where one could promote books at no cost. Then the ones that were working well for some became too expensive or shouldered out Indies.  But wait, there are others – yes, many others, increasing daily. So many, in fact, that I lose track of their names, let alone have time to pursue anything with them.
Those hashtags worked – a bit – for a little while. Then they became so overused, by everyone, not only writers, that I saw them losing any impact. And therein lies part of the problem. Hashtags, branding and content have all been appropriated by anyone with anything to sell, including major corporations and businesses. Even writers are using them so indiscriminately that they have become clichéd, and actually annoying to those looking for their next good book to read. I have seen tweets, book blurbs and Facebook entries so littered with hashtags they lose all meaning and relevance.
Oh, the latest? An outbreak of How-To books, all promising we can get rich fast and easy by following their simple, easy, fast, strategies: write a non-fiction book in two weeks, a novel in a month, a college-level course in three easy steps, and on and on. I will lay odds the only ones making money from these scams are the ones writing those how-to's.
We continue to be inundated with new sites, new hashtags, new how-to books, new – well, you get the picture – all promising to lead us to the Holy Grail of sales. They seem to be increasing exponentially.
Where does all this leave us as writers and authors? All I can speak to is where it leaves me, and that is with no time to write, discouraged and stressed. And those sales? Yeah, you guessed it. No Holy Grail.
So what am I doing about it? I'm going back to basics, sticking with writing good books. Yes, I will carry on with the connections I have made – those elusive "relationships". I'll continue to support those who have supported me. And I'll likely still feel the lure of new avenues of promotion. But I hope I won't feel so inadequate when I choose to ignore the majority of them because I am spending my time writing.