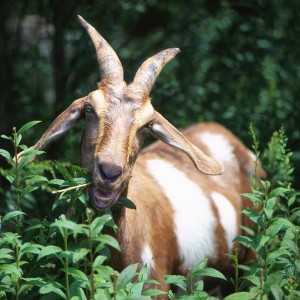 Okay, I'll preface this whole thing by admitting that I am a pantser. (Dang MS Word keeps wanting to change that to punster. Hmmm…) I do not outline, I do not do chapter synopses, I do not like green eggs and ham. (Sorry; keep getting sidetracked.) I may not know where the end or even the middle of my book is going to go. I get attacked by an idea, let it stew for a bit (anywhere from hours to days) and if it doesn't evaporate with the morning coffee, I sit down and start writing.
So it may not be surprising that my books often end up being very different from what I thought they were going to be.
When I began my book Stone's Ghost, I had it in my head that it was going to be a light, fluffy ghost tale with a touch of romance, similar in feel to The Ghost and Mrs. Muir or The Canterville Ghost. Very quickly, however, my main character took over and introduced a very dark and dramatic tone to it all, something that I could never seem to override. I wasn't too far into the book when I realized it was not going to be what I thought at all, and I just gave it its head and let it go where it wanted to go.
Similarly, when I started my latest yet-to-be-released book, Sonnets for Heidi, I knew from the get-go that it was going to be very sad, tragic even, and depressing. I really wondered if anyone would want to read it. However, I felt it was a story that needed to be told and I continued. Imagine my surprise when I got to the end and the story finished not on a cautionary downer as I expected, but on a soaring note of hope. Who knew? It certainly caught me flat-footed.
More recently, in my current WIP, I had my two main characters fairly clear in my mind, but just within the past couple of days, a new character has emerged, and he's a real kick in the head. He's down to earth and funny, and I really like him. Now where did he come from? Heck if I know.
So my question is: do plotters have this same experience? As a pantser, it makes pretty good sense that when I sit down to write and don't know where I'm going, there's a good chance I'll end up somewhere surprising. Edge of my seat with my hair on fire and all that. But plotters? When writers plan down to the smallest detail, when they've got all their chapters blocked out, their story bible all up to date, their characters psychoanalyzed, and the final scene already written, do they ever get surprised? Do they ever find that a character has lobbed a curve ball at them? Really, I want to know.
I always get a chuckle out of non-writers' reactions to the fact that I don't know where a story's going to go, or I don't know how it will end. Often, I'll hear, "But you're writing the story! How can you not know what's going to happen?" Heh. It's easy. Because I'm not writing to an outline, my characters often will slip a stray thought into my mind, like, why don't we …? And I'll think, ooh, good idea! Next thing I know, I'm off in the weeds. Only thing is, very often they are really interesting weeds. They can and do add a new dimension to the story, or they add texture I hadn't considered. And the thing is, once I start leaning in a new direction, I tend to keep leaning that way, and the story goes further and further afield from my original idea.
Some might think this not a good idea. Some might object to the fact that my original idea has now morphed into something totally different and beyond recognition. Some might think I should delete the last hundred pages, get back to my original concept and stick with it.
Nah.
The fact of the matter is, I like it when my book surprises me. I like it when I don't know how it's going to end. I like to be as surprised by the ending as my readers are. I like to have the final twist dawn on me slowly, then bubble and boil and bring up all sorts of heretofore unimagined connections. Yeah, I really like that.
How about you? Do you always get the book you thought you were going to write? Do you stick to your outline no matter what, or, like me, do you relish getting lost in the weeds?