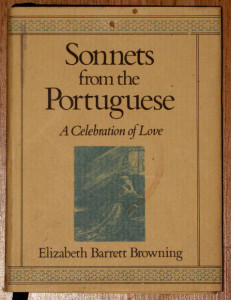 I'm lucky in that I've got a wonderful pool of friends, fans, writers, and readers with whom I can bounce off the latest ideas for my most recent book. I can either post in secret groups to get a wide-ranging opinion on a book cover idea or a blurb draft, or I can elicit specific feedback from a select few, depending on my need. And why do I do that?
Because they keep me grounded. They keep me straight. And they tell me when I'm out to sea.
We all know we writers live in our heads. We get a great idea, we set it down, and — from our perspective — it's a good story. Only problem is, our perspective is not always the one through which a reader reads our story.
I was reminded of this when I asked a focus group to comment on a first draft blurb for my book Stone's Ghost. It's about a guy who lives in Lake Havasu, Arizona, and he makes friends with a ghost who haunts the London Bridge. Now, I live in Arizona, and it's second nature to me to know that the London Bridge is in Lake Havasu. It was dismantled in London, then brought over here, piece by piece, and reassembled over the Colorado River sometime in the early 70s.
However, it quickly became apparent that not everyone was privy to that fact. I had people in my focus group very confused — was the action taking place in Arizona or London?? Okay, my bad. I had to back up several steps and incorporate that brief background into my blurb. I realized that just because Arizona is the center of my universe does not mean it's the center of the universe for every reader out there. My perspective, my base knowledge, is not necessarily their perspective.
Same for my latest book, Sonnets for Heidi. Now first let me say that I know I was an English geek in school; English was my favorite class every semester, whether it was literature or composition. I read every book ever prescribed by my teachers, memorized every poem, aced the spelling and grammar tests. So when the classic book of poetry, Sonnets from the Portuguese by Elizabeth Barrett Browning, figured prominently in my book, my first idea was to feature that book on the cover of my book. Browning's book is a collection of sonnets she wrote to her husband, Robert Browning, and the subtitle of the book calls it a celebration of love. For those in the geeky world of English literature, it is the epitome of a long and lasting love. The title comes from the fact that Robert's nickname for his poetic wife was "my little Portuguese." Most people will recognize the first line of one of the sonnets, even if they don't know exactly where it comes from.
How do I love thee? Let me count the ways.
Knowing that the book of poetry personified a lifetime of love, I thought I was being pretty smart to feature it on the cover of my book. But when I offered the first draft cover to my focus group, I got all kinds of weird questions. Was the book set in Portugal? Who was "the Portuguese"? The reference that I thought was clear and obvious was, in fact, neither.
All righty, then. Back to the drawing board. Once again I was reminded that what I know and believe is based on my experiences, my references, and may not be shared by many others — or any others, for that matter. As awkward as it is, it's a great lesson in humility. It's a great reminder that just because we know what we're talking about doesn't mean our readers do.
The tough part is remembering this because most of the time, our understanding and beliefs are transparent to us. We may be coming from an assumption that is so basic to us, so fundamental, that it's invisible to us. It just doesn't seem possible that other people don't know what we know. But then when we find out that's not necessarily true, it can be a major sticking point in our efforts to promote our books.
So what's the takeaway from this? Take your book blurbs and covers out for a test run, and invite your sharpest critics to take a gander at them. Let them do their worst, then regroup and redesign. It's so much better to find out your primo representations of your book are confusing people before you publish rather than after. At least this way, you get feedback you can use to improve the book. After the fact, well, you just missed a sale that you never even knew about. And  no one wants that.