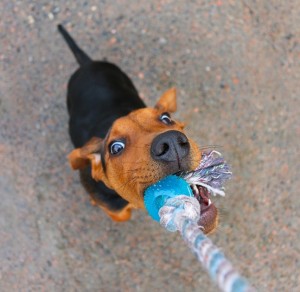 The last few months have been particularly productive for me. I finished one book in November after five months of steady writing. As I always do, I sent it out to beta-readers and otherwise put it aside for a cooling-off period. I did not re-read it or think about it, but gave myself permission to catch up on other things until I heard back from my beta-readers. Suddenly in December, however, I got an idea for a new book, and before I knew it I was pounding away at that. The new book wasn't anything I'd planned; it just hit me like a tidal wave until I agreed to get the flow down on paper.
Then the feedback for the other book started coming in and I needed to make edits. Then I remembered I had a book signing already set for the near future, and I promised I'd have the latest book ready for that. Suddenly I was being pulled off the WIP in order to finish up the last book, and it was a real struggle. I had to get the last book finished and published so I could order books for the signing. But I really wanted to just submerge myself in the new WIP. Waugh!
Of course for us indies, this is the constant dilemma. We do it all, therefore we have to switch hats whenever the need arises. No such luck as to lock ourselves in our writing cave and just write, write, write. No luck handing off the manuscript to someone else to proof, edit, format and upload. Very often during my day, I will notice that I have about ten or twelve tabs open on my browser, as well as five or more live icons on my taskbar that I switch between constantly. I might have three or four Word docs open, one being my WIP; one for my last book, converting it for KDP; one that's my press kit for the last book, being updated once I get the live sales links; and one for the back material of all books, updating that with the latest as well. I might have one or two incomplete blog posts that I swoop down on periodically, as well. Meanwhile I'm jotting notes to myself to update my web page, update my author central page at Amazon, order books, and create bookmarks.
Other than that, though, I got nothing.
I really don't mind doing all this stuff; I actually enjoy the variety. But it's just that right now I really want to get back to writing.
The good news, I've found, is that reverting back to publishing/promotion/marketing mode doesn't seem to take anything away from my WIP except time. What I mean is, doing all these necessary tasks for the last book uses a different part of the brain. When I'm in writing mode, I'm thinking, writing, viewing the movie in my head, writing, running that movie backward, writing, changing the movie around, writing. I might sit and stare at the upper right hand corner of the room for a while, but that's all part of the creative process. That's letting my mind reel out as far as it wants to go, then pulling it back in, letting it reel off in a different direction to see where that goes.
Changing to marketing mode is like flipping a switch. It's an entirely different process. It's no longer the ethereal, freewheeling nebulousness of creating; it's the very practical and methodical check off the boxes and cross off the items on the list kind of thing. Because it's so different, it's actually kind of a break from the writing process without drawing on the same kind of energy. I find that I can go back and forth between the two projects with very little effort, and quickly adjust my brain from one to the other. I may not want to, but I can.
I will say this: we indies rock at multi-tasking. So much of it's second nature now that I seldom think of everything that I/we do, but just listing a few of the to-dos above was enough to remind me that we often have to be working in several different directions at the same time, or at least be ready to. I really think we all need eight arms and hands, plus an extra head or two would be nice. I think knowing all that we do would boggle the mind of most non-writers. Gone are the days of Hemingway sitting in his dark office in a wooden swivel chair, pounding away on the typewriter with no thought of anything beyond the characters and their arcs. Nowadays, we indie writers have to think about the full picture: writing, editing, formatting, marketing, promotion, packaging, pricing, selling. If we want it to happen, we have to do it, and bounce back and forth between projects as we go. And luckily, we do it — very well.