Last month, I wrote about Ch-ch-ch-changes in Indie Publishing. I chose to write on that topic at that time because June has been a month of changes for the last few years. In June 2014, Amazon announced Kindle Unlimited. Last year at the same time, they announced the changes we've all come to call KU2.
Will there be more changes to KU rolled out this year? I think it's highly possible — potential changes including further limiting the page counts allowed under KU, possibly as low as 1,000 pages. (Please note, this is complete speculation on my part, although it is informed by years of watching Amazon deal with things.) I'd say it's even possible that KU might ban box sets altogether. After all, if all the books can be borrowed and read individually for the monthly KU fee, what, really, is the need to bundle them together? If I'm dreaming big, I might hope that Amazon will announce that they are implementing the ability to know how many pages a reader actually reads, as opposed to the flawed method they have now, which is so easily exploited by scammers.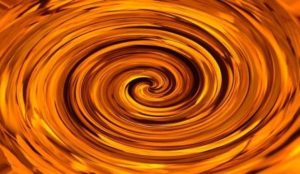 Whether Amazon implements changes to KU or not, they've already made a big move that is likely to echo through our individual publishing businesses for the foreseeable future. Earlier this week, many of us were shocked to get an email from the excellent book recommendation site Pixel of Ink that they were closing their doors. This was particularly surprising because they had sent an email out just a few weeks ago that they would be accepting applications for book slots very soon. POI didn't give specific reasons for shuttering their site, instead saying, "Due to changes in the eBook world and in our life, it is time for us to move on, and Pixel of Ink must now end."
Shortly after, Nate Hoffelder at the Digital Reader shared an announcement from eReaderIQ, saying they were "no longer eligible to participate in the Amazon.com affiliate program. What this means is that we are no longer able to monetize this site simply by having users click on our links. Because of this, we will need to rely on our users' support to keep the site running. Our short term goal is to generate enough user support to cover the costs of operating the site." Long story short, eReaderIQ wasn't going to make money off affiliate links anymore and is at least contemplating making a go of it as a subscription site.
What we don't know yet is whether this is the last of this, or the beginning of a purge. Many (if not most) of the book promotion sites have been in violation of Amazon Affiliate's TOS by using affiliate links in mass emails. Amazon was obviously aware of that and had chosen not to enforce those TOS. Until now.
As authors, I don't think we should try and stand on the moral high ground and say, "Well, it's their own fault, they knew they were in violation." That's true, as far as it goes, but how many authors have a permafree title? That is also technically in violation of Amazon's TOS not to list a book lower on any other seller. Of course, Amazon has chosen not to enforce that TOS. Until they do. How much squawking will there be if a handful of authors get not a slap on the wrist, but their accounts shut down for violating those terms? The author blogosphere might implode. That's essentially what has happened to these promo sites.
I have always believed that one reason that Amazon dominates the bookselling marketplace is because of its affiliate program, which converted thousands and thousands of people into Amazon shills, happily plugging products and providing an Amazon link on their blogs, FB posts, etc. These book promotion sites, which could move the needle to the tune of 50,000+ downloads of a single book (my second book had a 74,000 download free run over four days) also played a large part of that. Amazon is famously customer-centric, and I think this move, along with almost everything else they do, is intended to somehow provide a better customer experience.
If nothing else, sudden changes like this reinforce the need for each of us to build a strong mailing list, which doesn't depend on algorithms, or access to someone else to reach your readers.
So, where does this leave us? At the moment, the vast majority of book promotion sites are still up and running, but I'm guessing they are feeling pretty nervous. If those sites dwindle in number, indie authors will lose a valuable tool for selling books and building a platform. I can honestly say that without those sites, I wouldn't have the platform I do today. As I mentioned in my last post, I'll just have to roll with the changes.