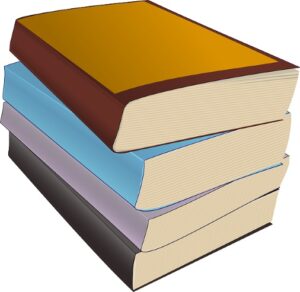 Last month, I wrote a refresher post comparing Smashwords and Draft2Digital. This month, I think it's probably time for a refresher post comparing KDP Print and IngramSpark.
First up, KDP Print
Owned by Amazon, KDP Print is possibly the most popular U.S. site for distributing self-published paperback books.
Pros:
Publishing through KDP Print is free.
The publication process is outlined in several easy-to-follow steps.
KDP Print has a free online cover-creator. If one of their many templates doesn't meet your needs, they also provide free downloadable cover templates you can use to build your own cover.
Paper choices are either cream or white, and paperback cover finishes are either matte or glossy.
KDP Print also provides free downloadable templates to ensure your manuscript is properly formatted for printing. (Note:  This template also works for IngramSpark.)
KDP Print offers the option of using your own purchased ISBN or using a free one they provide.
KDP Print offers free Expanded Distribution. Expanded Distribution means your book will be available not only on Amazon, but in widely known book distribution catalogues such as Ingram. It will also be available in other online stores such as Barnes & Noble and Books-A-Million.
KDP Print will provide a free barcode that they add to your cover once you upload it.
KDP Print allows you to order books, including a proof copy, for the cost of printing and shipping.
You can make changes to your cover or interior and re-upload the new editions for free at any time.
Cons:
KDP Print does not allow bookstores to return unsold books. This has historically been one of the markers that sets self-published and small-press books apart from books published through bigger houses. Stores are reluctant to stock books that cannot be returned if they don't sell.
KDP Print Expanded Distribution does get your book listed in Ingram, but with a wholesale discount of only 25 percent, most brick-and-mortar stores will not be interested. A standard wholesale discount is widely considered to be 55 percent.
KDP Print only allows for the publishing and printing of paperbacks; it does not provide resources for publishing or printing hardback books.
KDP Print royalties and payments:
KDP Print pays electronically sixty days after a book sells. Royalties are complicated, but the general explanation is that the author receives 60 percent net of retail after printing costs are deducted if the book is sold through Amazon U.S. If the book is sold through Expanded Distribution, the author receives 40 percent net of retail after printing costs are deducted.
Next up, IngramSpark
IngramSpark is a subsidiary of Ingram Content Group Inc.; yes, that's the same Ingram that, according to their website, provides "books, music, and media content to over 38,000 retailers, libraries, schools and distribution partners in 195 countries." Ironically, if you choose KDP Print Expanded Distribution, what they do is list the book in Ingram.
Books printed through IngramSpark will be listed in catalogues such as Ingram and NACSCORP and will be available for order through all major retailers.
Upload directions are easy to follow (I walk you through using IngramSpark here).
Like KDP Print, IngramSpark paper choices are either cream or white, and paperback cover finishes are either matte or glossy. But unlike KDP Print, IngramSpark also offers the option to print hardback books. These covers may be matte, glossy, or fabric-covered.
IngramSpark provides a free cover template.
IngramSpark will provide a free barcode. It comes attached to their free cover template and must be added to the back cover before uploading the cover file to IngramSpark.
Unlike KDP Print, IngramSpark gives the author/publisher the option of accepting returns or having unsold books destroyed.
Unlike KDP Print, IngramSpark allows the publisher to set the wholesale discount.
IngramSpark cons:
Publishing through IngramSpark is not free. At the time of this post, the price for uploading both your cover and interior on IngramSpark is $49.00 (That's an improvement – it used to be $49 for each).
They do not provide author/publisher copies at a reduced cost.
There is a $25.00 charge to change either your cover or interior with IngramSpark.
They do not provide a free ISBN. Authors in the U.S. must purchase their own ISBNs from Bowker, which is quite expensive.
IngramSpark royalties and payments:
Payment is via Paypal and is made ninety days after the initial report date.
It is very difficult to get a "royalty rate," because IngramSpark allows the publisher to set the wholesale discount. A standard wholesale discount of 55 percent may mean a lower profit margin, but also makes it more likely bookstores will be willing to stock the book. That being said, they do offer a calculator so an author can see his/her costs and what to expect as far as royalties go. This will differ for each author depending on how much of a discount that author sets, so while we know that through KDP Print it's 60%, there's no "set" percentage to quote for I/S.
Using KDP Print in conjunction with IngramSpark:
Some authors choose to purchase their own ISBN(s) and use both KDP Print and IngramSpark for distribution. Because initial publication on KDP Print is free — as are revisions — some authors feel it's better to begin with KDP Print until the author is familiar enough and experienced enough to have quality products without having to pay for each revision needed.
They simply upload the cover and interior on KDP Print, check a proof copy, and make revisions as needed. Once the manuscript is in perfect order and no further revisions are needed, they then publish on KDP Print without choosing Expanded Distribution (Expanded Distribution can't be selected if you want to also use IngramSpark), and also publish through IngramSpark.
In this way, the book is available on KDP Print for Amazon stores as well as on IngramSpark for inclusion in Ingram, Baker and Taylor, and NACSCORP and a better chance of being sold in brick-and-mortar stores. Leaving the book on KDP Print has the added benefit of lower printing costs for author copies should the author need print copies for book signings, etc.
[Note: Updated 3-9-2019 – thanks to reader comments notifying us of some changes]