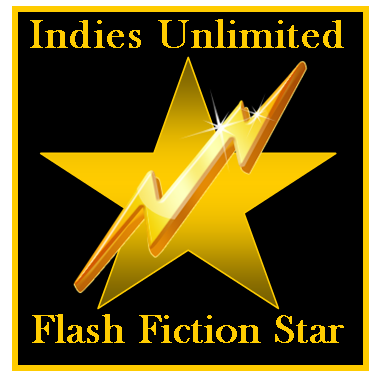 Lizzy Loomis is the Readers' Choice in this week's Indies Unlimited Flash Fiction Challenge. The winning entry is decided by the popular vote and rewarded with a special feature here today. (In case of a tie,  the writer who submitted an entry first is the winner per our rules.) Without further ado, here's the winning story: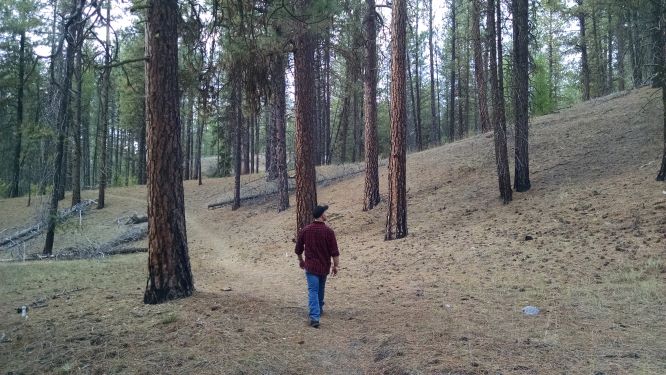 Snap
by Lizzy Loomis
The giant Cedars stood watching creatures scurrying on the forest floor. Twigs snapped under the weight of Carl's hiking boots. The boughs rustled. Frozen, he inched his gaze to the right. Scanning the base of the trees, nothing, his eyes traveled higher. The bird turned its head, cawing. The alarm echoed in Carl's head. Blood drained from his face, and he covered his hat with his hands racing down the trail. The toe of his boot caught on a twisted root. His body flew through the air. He hit the ground with a thud. Talons sunk into the black fabric pulling the hat from his head. Sitting up, he brushed pine needles from his shirt.
"Stop clawing my hat."
The bird flapped its wings, flexing its claws. The baseball cap sailed to the ground.
"Ok, you win. Give me a minute."
The bird cawed again.
Carl pulled the crushed packet of crackers out of his pocket. The bird snatched the package escaping to the clearing.
"Bring it back, and I will open it for you. Don't choke on the plastic, you stupid bird."
The bird ignored him, driving its beak into the plastic, showering the ground with white flakes. Carl bent over, snatching up his hat, beating it on his thigh before placing it back on his head. He shook his head. He never lost his hat training a dog.