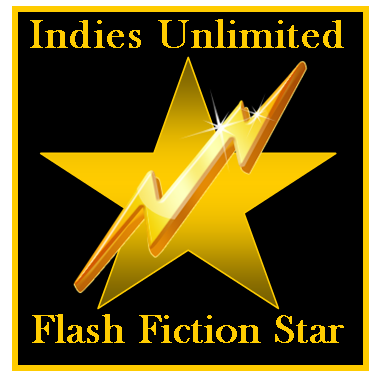 Lance T. Edmonds is the Readers' Choice in this week's Indies Unlimited Flash Fiction Challenge. The winning entry is decided by the popular vote and rewarded with a special feature here today. (In the case of a tie, the writer who submitted an entry first is the winner per our rules.) Without further ado, here's the winning story: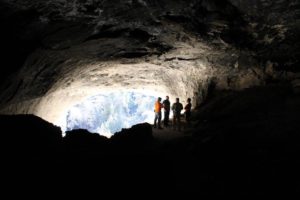 Secret of the Cave
by Lance T. Edmonds
The descent was a tricky affair. All five women had to simultaneously control the rate of their drop while using their helmet lights to look down the hazardous shaft. As each spelunker approached the floor, stalagmites made for the final obstacle of avoidance. One false move and the result would be a human shish kebab.
Susie was first to the bottom. She reached into her pack and pulled out a flare. "Tanya, watch yourself!" She used the reddish sparking light to help illuminate the floor spike directly beneath her friend.
Finally, the cave divers all caught up with Susie, marking the first portion of their trek into darkness. A brief sense of accomplishment was in order, as they all stared back up to the mouth of the cave that was well over a hundred feet above their heads now.
Beatrice removed a high powered LED light from her utility belt and shined it along the wall.  "You guys, over here." She found the path to the next step of their journey. Her flashlight shone on a hole in the rock to their right. Only three feet in diameter, the passage was not for those with claustrophobia.
"Are you kidding me?" Tanya asked while looking at Beatrice with an incredulous glare.  "We are going to have to crawl on our hands and knees!"