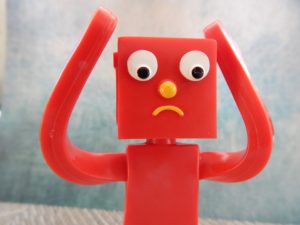 Authors who have never self-published can be at a loss for what to do with their works if their publisher closes its doors. But, never fear! Indies Unlimited is here to guide you through what do to if that happens to you. (Man, that's a lot of dope rhyming, isn't it?)
In any case, Melissa Bowersock wrote a great post about how she got her rights back from a New York house and republished her book here. Read that article, and then come on back here where we break down the steps that will help you get your book back out to the public in no time!
#1 – Make sure you actually have your rights back.
#2 – Check to see if you have any feedback from readers about typos, and get your files updated with corrections. Make sure to add links to the back of the books as well as a request for reviews.
#3 – Make sure when you revise your book that you include in the copyright page that this is a new edition.
#4 – Reformat your files yourself for free (here's how) or, send your files to an affordable formatter to be prepped for publication. Many staff members here at IU use Caleb at Caleb's Book Formatting Service. Please make sure to tell him that we sent you and definitely mention Indies Unlimited – Caleb is generously offering a 10% discount off his eBook and print book package for Write Words, Inc. authors. (Whatever you do, don't go to Createspace and think, "Ooh, they'll automatically convert my print files to an eBook!" It won't work. And yes, we know that KDP offers print services now, but those are still in beta and not yet perfected – read about that here.)
#5 – Make sure your covers are slick and professional looking. This is an excellent time to make a change to your covers, especially since people will be able to see that it is a different edition. The titles should be fully legible in thumbnail and the covers should clearly reflect the genre.
#6 – Are you planning on changing your title? If you want to, you can, but make sure to read this article on how to change your title but still keep all your reviews. (This will work if your publisher will change the eBook title for you before you upload your new version – the new title has to be under the old ASIN.)
#7 – Sign up for a free KDP (Kindle Direct Publishing) account for your eBooks and for a free Createspace account for your print books.
#8 – In KDP, you will want to consider the KDP Select program which allows you to get your eBook additional exposure to Amazon's readers in exchange for digital publishing exclusivity.
#9 – If you decide not to go with KDP Select, check out the other eBook distribution channels available for free.
#10 – Upload your book files. Make sure to CHECK your eBook file before you press publish. This resource page covers pretty much EVERYTHING you would need to know on republishing your book.
#11 – Once your new edition is live, link it to the old editions that were released by your publisher. If you're changing your title, don't forget to read the article we link to in item #6! Only THEN should you ask your publisher to take their editions down.
#12 – Play with pricing and offering sales on your book.
#13 – Promote your book.
#14 – Enjoy receiving a much larger percentage of your royalties, being able to see your sales as they happen, and having control over anything and everything to do with your book!