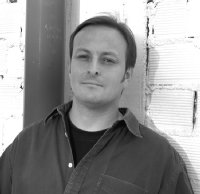 Indies Unlimited is proud to announce the addition of traditional-to-indie author John Barlow to our multi-megawatt powerhouse superblog.
John Barlow's prize-winning fiction and non-fiction has been published by HarperCollins/William Morrow, Farrar, Straus & Giroux, 4th Estate and various others in the UK, US, Australia, Russia, Italy, Germany, Spain and Poland.
John was born in West Yorkshire, England, in 1967. He worked as a musician before studying English Literature at Cambridge University and language acquisition at Hull University. After teaching English for several years, he moved to Spain to write full-time, and has been there ever since. He is married to Susana, with whom he has two sons. They currently live in the Galician city of A Coruña.
Apart from writing fiction, he also works as a ghost writer and journalist. He has written for the Washington Post, Slate.com, Penthouse, Departures Magazine and The Big Issue, and he is currently a feature writer for the award-winning food magazine Spain Gourmetour.
Please welcome John to the Indies Unlimited family.
[subscribe2]