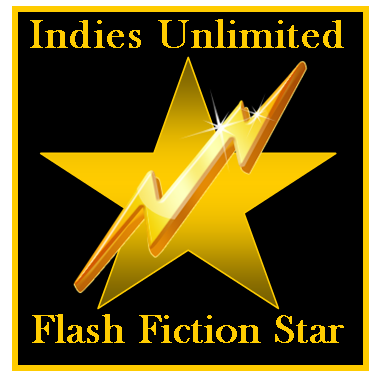 Terveen Gill is the readers' choice in this week's Indies Unlimited Flash Fiction Challenge.
The winning entry is rewarded with a special feature here today and a place in our collection of winners which will be published as an eBook at year end.
Without further ado, here's the winning entry:
.
.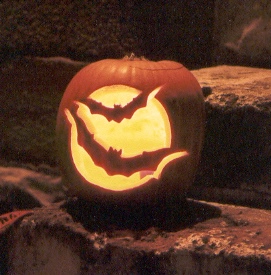 Hell-o-ween
by Terveen Gill 
Braxton's face lit up with a wolfish grin. The sickly stench hit him instantly. It enthralled his weary senses, opening the floodgates for a sudden rush of gruesome memories. The warm wetness of freshly spilled blood coupled with the thrill of inflicting terror, justified his journey to the executioner's table.
The soft glow of the Jack-o-Lanterns illuminated the stone stairs. Braxton, unsure of his whereabouts, began to climb the jagged blocks. Each step brought him closer to a growing uncertainty. The carved pumpkins appeared harmless till they began to reveal more than expected.
The details were carved with precision. Braxton stared in horror as the pumpkins showcased various scenes taken from different stages of his life. An eerie sensation crept up his spine as the orange shells disclosed untold secrets.
A young girl, confused and crying…
A teenage girl lying naked…
A knife slicing through the unwanted flesh…
Braxton reached the final stair and the last Jack-o-Lantern. The scene showed him strapped to the gurney awaiting death. He turned to face a mirror. His reflection was blurred behind a thin film of dirt. Braxton wiped the dirt, revealing an image that almost sucked the life out of him.
It was him at the age of nineteen, a beautiful girl with long blonde hair. She smiled at him knowingly. He hated her and never understood her. The operation had liberated him, but the hostility had remained. Braxton raised the pumpkin above his head. She would have to die again.