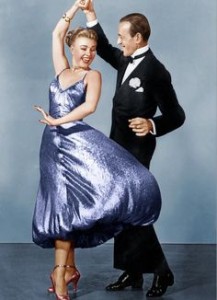 Recently I've had several different opportunities to get out and meet readers to talk about writing and publishing. Doing this was a good reminder of something I learned quite a while back: that the best way to sell books is by not selling.
What the heck does that mean? Let me explain.
Years ago, I was at a huge book festival. My table abutted the table of a man who'd written a non-fiction book about creating and maintaining quality relationships. A worthy topic, to be sure. However, this poor man was almost rabid in his sales efforts. If anyone got within five feet of his table or, god forbid, made eye contact, he was out from behind his table, book in hand, shoving it in their faces, talking a blue streak about the book and the ways it could benefit them. You could see the expressions in the readers' faces change from mild curiosity to abject fear. As soon as the man broke his spiel to take a breath, they were pulling away, stammering excuses, almost running from the area. Then the man would sulk back behind his table, impatiently waiting for his next victim.
I, meanwhile, was standing behind my table, books spread out before me, handing out free bookmarks and candy and chit-chatting with whoever strolled by or stopped to talk. If people wanted to talk about the weather or the great crowd at the festival, I was up for that. If they wanted to talk about another author they had come to see or another book they'd bought, I was up for that, too. If they wanted to talk about my books, of course I could do that, as well. I let them lead, and I followed them to wherever they wanted to go. My agenda was their agenda.
When I made my first book sale of the day, the man next to me almost had an apoplectic fit. "You sold a book??" he asked incredulously. "You sold a book??" Here he was working easily ten times harder at selling than I was, but he had not sold a thing and I had. Obviously the book gods were not smiling on him. There was no justice in the world.
I just kept doing what I was doing — not selling. And the number of books sold continued to climb.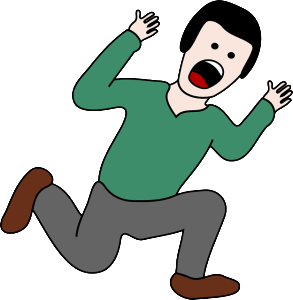 More recently, I was strolling a town festival as a participant, not behind a table as a vendor. I walked past one table and a man jammed a flyer into my hand. It was a full page of text, and just glancing at it, there was no way to tell the gist of it. I didn't know if it was extolling the benefits of Ginsu knives or revealing the secret to cold fusion. Possibly seeing the confused look on my face, the man said, "That's from the back cover of my new book." I handed him the flyer back and said, "Maybe later." Much, much later.
Similarly, I find myself cringing when I see an author on Facebook or Twitter with the same posts over and over: Buy my book! Over … and over … and over. The message seems to get more strident each time I see it, but the problem is, it's a monologue. There's no discourse. There's no discussion. These authors, like the ones at the festivals, act as if they are on a hunting expedition, hunting for sales. Each potential customer is a target, and the authors are taking aim, firing off their best shot, hoping for a score. The people targeted have only two possible recourses: buy the book, or don't buy the book. Beyond those two possible outcomes, they are inconsequential to the author.
Happily, I don't see it that way. I see the interaction between author and reader as a dance. A pas de deux. They lead, I follow. They twirl, I twirl. They dip, I dip.
I got an invitation to meet with a book club some weeks ago, as they were reading one of my books for discussion. I was happy to oblige. I took some freebies to hand out, but I did not take one extra book to sell. That wasn't what I was there for, and I would not twist that generous hospitality into a commercial event. By the end of the meeting, I felt a real comradery with the members, and I have a feeling a few might buy some of my books later on.
I recently taught a couple of workshops on self-publishing, one on paperbacks and one on eBooks. For the paperback class, I did take an array of my books but only to show the quality of the product and to illustrate choices available in size, paper color, cover designs, etc. At no time did I ever think about selling any of those books. It just wasn't part of my lesson plan. After the fact, however, I had more than one student email me and say they were going to buy some of my books.
Not long ago, I had a book signing in a book store. Again, I had freebies to hand out, and my main priority was meeting the people who came, listening to their stories, and hearing their likes and dislikes. I know it sounds odd (and possibly unbelievable), but I did not even think about selling. I had zero expectations on that score, and would never assume that people were going to buy. But usually, after some lighthearted talk, they would.
So my suggestion to authors wanting to sell books to a live audience? Quit selling. Put the gun down, get the readers out of your crosshairs and ask them to dance, instead. Meet the people behind the wallets. Find out their names, ask them questions. Take the time to listen to their stories, and then they just might want to hear yours.
And if they don't, well, you've had a good time anyway.