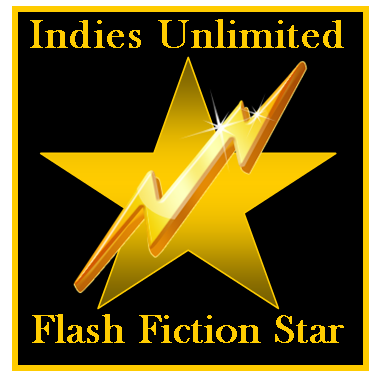 Chris Sparks is the Readers' Choice in this week's Indies Unlimited Flash Fiction Challenge. The winning entry is decided by the popular vote and rewarded with a special feature here today. (In the case of a tie, the writer who submitted an entry first is the winner per our rules.)
Without further ado, here's the winning entry: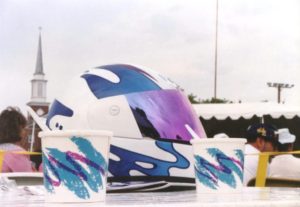 Matchy Matchy
by Chris Sparks

Hale quickly finishes his ice cream when he hears his number over the PA system.
"Racers number 9 and 4 please make your way to the track"
He grabs his helmet, jumps on his bike, and makes his way to the starting line. His heart is beating harder than it had ever beaten before. If he wins this one, he'll be champion. He'll finally be able to buy that engagement ring he's been eyeing for months.
He slowly pulls up to the starting line. His opponent revs the engine, loud enough for Hale to hear. Hale glances, and number 4 looks his direction and gives a little smirk.
The countdown starts.
Once the green light shines, they both kick into gear. The smell of burned rubber quickly fills the air. Smoke pours out from behind both bikes as they begin to gain their grip on the hot asphalt. Number 4 pulls ahead at the beginning. Hale is just milliseconds behind.
He thinks to himself, "Come on Hale, you can do this!"
He hunches over his handlebars a bit more to negate any extra drag. The crowd stands in anticipation of the grand finale. Time slows to a crawl as the finish line approaches. He glances to Number 4. They lock eyes in that instant, and Number 4 sees a little smirk on Hales face, as he crosses the line half a length faster.
---