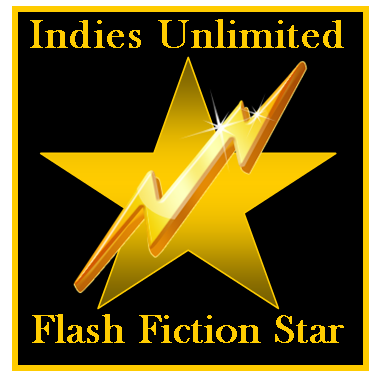 A.L. Kaplan is the Readers' Choice in this week's Indies Unlimited Flash Fiction Challenge. The winning entry is decided by the popular vote and rewarded with a special feature here today. (In the case of a tie, the writer who submitted an entry first is the winner per our rules.)
Without further ado, here's the winning entry: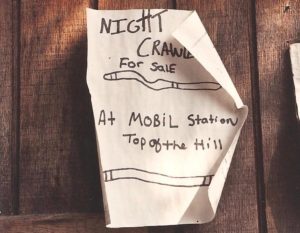 Night Crawl
by A.L. Kaplan

"Can I help you?" said Pete.
Most of the out of towners that showed up for the annual contest had more money than folks around here saw in a year. This guy's designer fishing gear looked new, but the distain in his eyes as he looked around the shop wasn't.
"Sign said you had night crawlers for sale. I plan on winning the fishing contest."
Pete pointed to the jar of wriggling worms on the counter. "They're ten dollars a dozen, but if you want to catch the biggest, you'll need the special one. Guaranteed or triple your money back. Just be warned, there's a price to pay."
"I bet there is," said the man glancing at his fitbit. "How much?"
"I can let you have it for a hundred dollars."
"For one night crawler? I bet you won't remember a thing when I come back for my money."
"Written contract guarantees the biggest catch," said Pete. He put a contract and a clear plastic cup on the counter. The long silver-brown worm inside it squirmed.
"Easy money. I'll take it."
"Make sure you toss a quarter in the lake as soon as you catch the winning fish," said Pete.
"Sure. I'll be back later for my three hundred dollars."
—
As the sun set, Pete looked in the glass jar under the counter. He shook his head as a night crawler popped into it. "You didn't throw the quarter in. I told you there was a price to pay."