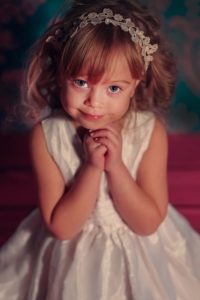 Many of you have no doubt heard the infamous quote by William Faulker, "In writing, you must kill your darlings." If you haven't, or you don't understand this, it means that in our writing, we authors at times may inject characters, scenes or story elements because WE like them, not because the story demands them. I've certainly battled this myself. In a recent book I was writing, I had an idea to stick an Airedale in there. I have an Airedale, love them to pieces, and I thought I could write one in just for kicks. I fully intended to, knowing from the get-go that it had nothing to do with the story and was just a bit of fluff that served no purpose except I liked it. Well, the story unfolded, I wrote the whole book and, guess what? No Airedale. There was no place for it in the story. Oh, sure, I could go back and shoehorn it in; I could jam it in there somewhere. But the story didn't call for it. The story didn't demand it. Ergo, no Airedale.
Good thing, because it would have stuck out like a sore thumb. That's the thing about these little darlings. Because they don't fit and they don't grow organically out of the story, they rear up like a mini-Godzilla, wreaking havoc with the book and throwing the readers under the bus. Because they don't fit, the reader bumps up against them and goes, "Huh? What does this have to do with anything?" They don't advance the story. They just take up space and pop the reader out of the telling.
Recently I was helping a client edit a book, and unfortunately, the new author had several of her own little darlings. I could always tell because (1) they didn't fit, sort of like jamming a brick in sideways into a hole in a wall, and (2) she was especially enamored of them. If I suggested she might want to delete that particular entry, or at least try to come up with a better transition and/or motivation for it, she dug her heels in. No, she liked it this way.
Alrighty, then.
I was writing one book a while back about an archaeologist who takes a group of grad students to a Native American ruin to survey, and connects with an ancient Sinagua woman. At the same time, I was volunteering one morning a week at my local archaeology center, which is like Disneyland for an archeo geek like me. One day a week, I get to pretend I really did finish school and get my degree; I get to curate artifacts like desiccated corn cobs and potsherds and textile fragments and cordage. One week the staff showed me a medicine bag that had just been opened for the first time since it was excavated, and inside was a tiny obsidian arrowhead that was so thin, it was translucent. In the same medicine bag was a fossilized mammoth tooth. This was seriously the coolest stuff ever, and as soon as I got done with my work that day, I rushed home to try to figure out how to incorporate these items into my book. Another time, I was able to examine a pigment holder, a reed that had been modified to hold and carry dry pigment used for painting pots, faces, walls, whatever. The open end of the reed had been plugged with a wad of cotton and — get this — it even had a long, wooden applicator, tipped with a smaller wad of cotton! Who knew the ancient Indians were so inventive and resourceful? Well, as you can guess, I couldn't wait to write that into my book, too.
Never happened, though. I realized pretty quickly that the story wasn't demanding these things. I just wanted to put them in there because I thought they were cool, but there was no place for them. Waugh! Well, such is life. As it turns out, six chapters of that book are moldering in my computer; I don't know if I'll ever finish it. The wall I hit had nothing to do with the little darlings, though. Other issues came into play that I couldn't resolve. Maybe one day I'll go back to it, and I will, sadly, not resurrect any of my little darlings.
So what about you? Are you guilty of such highly personal transgressions? Or have you run into them in your own reading? The fact is, we're all human, with human foibles, and it's not unusual for us authors to cross the line once in a while. After all, if we didn't like these ideas so much, we wouldn't want to write them in. We just have to remember, if we really really want them in our book, even if friends, readers and editors tell us they don't belong, guess what? They're probably our very own little darlings. And unfortunately, they must die.