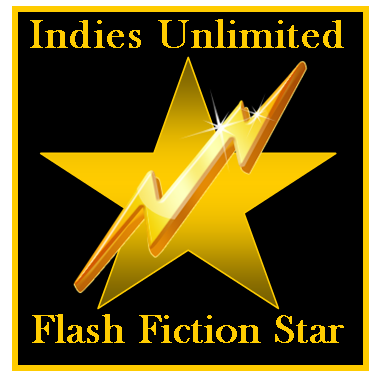 Kathy Istace is the Readers' Choice in this week's Indies Unlimited Flash Fiction Challenge. The winning entry is decided by the popular vote and rewarded with a special feature here today. (In the case of a tie, the writer who submitted an entry first is the winner per our rules.)
Without further ado, here's the winning entry: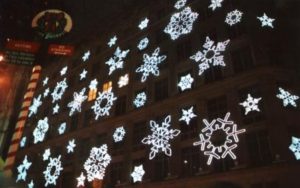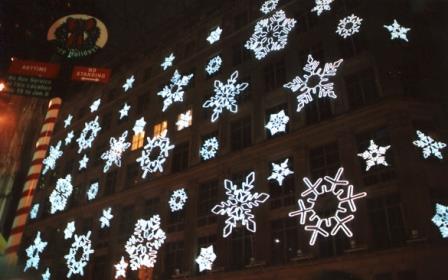 Snowflakes
by Kathy Istace

"Plastic light-up snowflakes? Really?"
"They're antique. The kids will love them." Grayson held them out for her perusal. Somehow, they did appear less impressive now, powerless and tangled in their electrical cord, than at the antique store strung across the cluttered shelves, twinkling.
His wife gave him one of her patented pained looks from beneath her blonde curls. "Why didn't you just get some of those 3D-printed ice sets like last year? Now that was a white Christmas."
"You know there's no such thing a white Christmas anymore. Snowflakes are only as real to them as Santa, or reindeer, or trees. So, you know. Not very. A fairytale. These will be fine."
Avery swept a dismissive hand toward the tangled cord of plastic. He thought the gesture was likely intended for him, as well. "I should've just ordered something myself. I should've known you'd do something like this. Antiques! What are they, from 2020? Dead people's garbage. The kids are excited to catch snowflakes on their tongues, like last year. To have them drift through the air, shinier than dust. To have them melt on their faces and hair. That's Christmas! That's antique." Again with the hand flail, red gel nails like pointed ornaments. "What fun can they possibly have with these things?"
He sighed, knowing when to admit defeat. "Okay. I'll go back to the store."