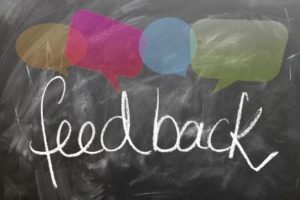 There are many formats in which critique groups can operate. Much of how they are run depends on the size of the group, whether they meet face to face or online, and the level of writing expertise among their members. As each group forms, the way it operates will evolve. It will vary with the aims and needs of its members.
For three years I have been a member of a small group that meets monthly at our local library. Over time we have lost and gained members. That has resulted in some changes in the way the group operates. In the last month, more shifts have happened and the old core members decided the time had come to formalize, to some degree, what we expect from the group and its members.
There may be readers here who wish to form, or participate in, a group of their own. While this document only represents what works for my group, I thought it might be helpful to share the guidelines we developed. These may evolve over time as the needs of the group change, but so far these work well for us. Our group is small (no more than six members) and quite informal.
Stratford Writers Group Guidelines
We currently meet on the 3rd Tuesday of each month at the Stratford Public Library at 7 PM. We must be out of the building by 9 PM when the library closes.
Given those constraints, and to insure that every member benefits from the meetings, we have agreed on certain guidelines. We have also agreed to do our best to adhere to these guidelines with the understanding that, occasionally, exceptions may arise.
Each member will submit, in a Word document, a submission of up to 3000 words five days ahead of the meeting to give members time to read and critique that submission. Please number paragraphs or lines so that when we talk about it we will be able to find the reference easily. Each member has an individual preference for the kind of feedback looked for. We will attempt to respond to those wishes. For example, some want editing, others only response to flow, development, etc. We will respect those wishes as much as possible.
While members may submit longer pieces if this assists in understanding continuity of the piece, members are not obligated to critique more than 3000 words. The submission should indicate which section he/she wishes to have critiqued. On occasion a member may not have something to submit. In that case he/she will still critique the submissions of the remaining members.
During the meeting each member will have a set time during which he/she will give their feedback. The person whose piece is being discussed will listen, may ask brief clarification questions, but will not argue with the feedback of the member giving it. Due to time constraints it is not possible to engage in detailed discussions. This can be challenging but we have found that becoming immersed in explanations and argument is counter-productive for everyone.
When we forget this, (and this happens sometimes due to our passion about our work) other members may gently suggest we move on. This will be given in the spirit of fairness and friendship and ought not be taken as a personal affront.
Remember we are all there for the same reason – we want to do the best work we can. To that end we should be ready to accept objective, honest feedback without going into a defensive posture. This becomes easier when we learn to trust that the feedback is being given to help our creative process – it is not a personal comment on our work or talent. Destructive feedback is never helpful. Some writers may find that this process doesn't work for them.
Time allotted for each person's feedback will be determined by the number of members present. Often it will be minutes only.
These are the guidelines that have worked for OUR group. They were created as a group effort, based on consultation, and agreed upon by its members. Any new members will be asked to agree and adhere to them.
Your group will be unique. Please regard this as a starting point only, a place to begin thinking about what your group will look like and how it will work best for your members. And have fun encouraging each other to new heights of achievement in writing.