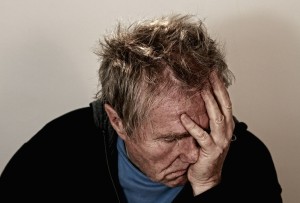 There's a word out there, I can't think of what it is. It's not necessarily narcissism, but it has a similar yet less abrasive connotation. It's a word authors want — need in their lives. It's a word that we long to hear or see. But far be it from me to remember what that word was! I even asked my editor and she drew a blank. So you're asking, what the heck is she on about?
As authors, we have a pretty big place in our psyche that longs for feedback, praise, or even criticism. People might label that as narcissism, but what we experience I think is different. If we don't get that "candy," we start to suffer withdrawal. It's a funky addiction I never gave any thought to until recently. Having published over a dozen novels, I've always enjoyed hearing from readers. Yes, they loved the book! Or, yeah, it was pretty good. Even if they hated it, I appreciated the feedback.
But what happens when that precious lifeline to the outside world dries up? Most writers are admittedly on the reclusive side. We like to be alone with our characters and dream up fantastic stories that we hope readers will devour. Once that work is out there for the world to see, we want to hear what people think. This is what gives us reassurance to carry on with our chosen profession.
Without that vital feedback, we feel utterly lost. And right now, that's where I'm at in my journey. I want to write, I need to write, but I feel no one wants to read it anymore. It's a horrible, floundering feeling that eats away at your gut.
I've tried taking a break — which is easy when you have a large farm to run. That hasn't helped. Social media hasn't been much better. I do my best to interface with my fans, and yet am still falling short. Perhaps I'm doing too many things to properly focus and get more books published. I don't know.
So how about we start a discussion on this? Have you ever experienced it? If so, how did you get out of the "funk" that seemed impossible to escape? Right now I'm open for suggestions. I hate this feeling and know I have to get out of it. It's not writer's block — the words and characters are there, but they're not pestering me like they normally do. Instead, they're quietly watching from the edge of my brain to see if I'll give them some attention. I can't be the only one who has felt like this. There has to be a way out. Help?