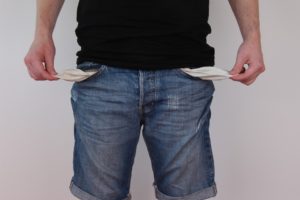 As the industry fluctuates, there will be times when your books aren't earning what they used to. So what do you do? If you're like me, you appreciate some income each month. But here's the kicker: you need to have some skills.
Skills, you ask? Yes, skills. If you're vaguely computer savvy (like me) you can turn what you love into another business. Did you format your own manuscript for publication? For print and eBook? Did you get pretty good at CreateSpace's print book cover creator? If you answered yes to more than one of those questions, there's hope for you.
Besides being an author, I operate what I call a "Publishing Consultant" business. Most of my clients are folks who have written a book and have no idea where to go from there. They contact me and we start a journey that can last anywhere from a few days to a few months. I help them with manuscript formatting, cover creation (using their artwork), conversion to eBook, and if needed, I'll set up their accounts on whatever site they wish to publish and upload the book. My goal is to make this a pleasant journey, not one of total frustration like I've gone through the first few times publishing my own stuff.
I don't get clients banging on my door at all hours of the night for business. It may be a couple of months before someone contacts me. This isn't a bad thing, I'm actually rather busy with running a farm, cheese making, and my own writing. But it's nice to make some extra scratch when my own books are not faring well. Added income allows me to get a booth an upcoming Comic Con, buy promotional materials, even to pay for a writer's retreat or conference. A good month might bring in $200-$400 on top of whatever royalties my books make. Every bit helps!
How do you clients find me? There are several ways. I get referrals from my editor, people find me on Facebook, and sometimes even at public events. You never know where you'll find work. Always keep some business cards on you when out in public!
When a client approaches, don't be afraid to show what you've done. I provide a link to my Amazon Author Central page (make sure yours is up to date!) and tell them to please peruse the books and see what they think. 98% of the time they will make follow-up contact and want me to look at their book.
Part of good business is not charging people crazy prices. Yes, I charge $25/hour when working on their book, but I don't charge to look at the project, set up accounts on publishing sites, upload books, or if there are things the author wants to change after final payment has been made. I charge a $50 flat fee for doing covers no matter how long it takes (this helps to pay for proprietary software). I've had folks freak out at the $25/hour charge, but when I look at their book, I can give them a pretty good estimate on how much they will probably pay. A short book, or one that's simple to format for one site, will cost far less than a 150K word novel with print and eBook formatting for multiple publishing sites.
Once you have a client, don't be afraid to send them the first one to two chapters of their book formatted for their approval. Keeping the client in the loop is paramount. This is their BABY; they want to make sure it's every bit as beautiful as the picture they have in their mind. Sometimes they aren't sure what they want, so put your creative skills to work and wow them. If you see something that could use improvement, ask them, or create a copy document with your changes and let them compare. When first starting out, be generous. Be flexible on your times and charges. You may not make a lot of money on your first few jobs, but getting your name out there is more important.
In the end, it's all about customer satisfaction. If they're happy, they'll either come back to you for future books, or, even better, tell their friends what an awesome job you did. Just make sure you're giving them the best possible product. Don't view them as competition, there are so many books out now that it's impossible to be in direct competition. See them as a friend you're helping on their way to realizing a dream. Remember, we were there once, too…