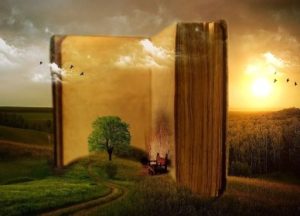 Guest Post
by Adan Ramie
Most writers of fiction have dealt with a story that pushes against the boundaries of novel word count. Many might even know what it's like to realize you're writing what my writing group jokingly calls "the sprawling epic." You know the type: the story starts when your protagonist is born and goes on for decades – maybe centuries – and several books before it finally reaches its conclusion.
Recently I found myself facing this sometimes-crippling foe. Unwittingly, I had written myself into a crossroads in which I had published three novels in three genres, and they were all screaming sequel. I solved my dilemma not by giving up on any of the stories, but by clarifying each of them with this three-question method.
Does your book need a sequel?
Not every published novel will lead to a series. How can you tell if your story needs to continue?
·    The overarching plot has not played out to a satisfying conclusion.
·    Your characters have other stories that need to be told.
·    Your readers tell you so.
The distinction between the overarching plot and the book's main story is an important one. Characters can go on to learn more about a larger storyline, but the main events of a book should come to a satisfying conclusion by the time the reader reaches the last page.
What is your publication schedule?
Once you decide your book needs a sequel, the best way to empower the story is to decide on a publication schedule. Some authors can write, edit, and publish a book in a couple of months, while others need years to put the finishing touches on a new work.
Know yourself. If the first book took ten years from first idea to ready-to-ship, chances are you won't be able to dash off the sequel in two months.
After figuring out your time estimate, decide what story you want to tell next. Many authors will keep writing in the same series until it reaches its conclusion, but I'm the type that likes to skip around, so I tend to switch to another series after each book so that my brain stays lubricated with motivational juices.
Input or pencil into your calendar the tentative publication dates of each book. Then break up each book into tasks.
My task list looks like this. Use it as a template or a jumping-off point to plan your own.
1.      Writing the first draft. (4-6 weeks)
2.      Settling. This is the part where I attempt to forget the story so that when I come back to it, it's easier to see it with a critical eye. (4-6 weeks)
3.      First edit. (1 week)
4.      Beta reading. (1-4 weeks)
5.      Second edit. (1 week)
6.      Allow editor to work her magic. (1-4 weeks)
7.      Third edit. (1 week)
8.      Send book to ARC readers. (Up to 8 weeks)
9.      Final format for publication. (1 week)
The most important thing to remember in this step is not to set your deadlines too tightly. Even writers who work better on a deadline are only human, so make sure you incorporate some sanity breaks into the process.
Is your series finished?
This step isn't as easy as the other two to pin down. If you try to end the series too quickly, readers will be left with burning questions that could turn into frustration when they find out that you don't plan to continue the series. Drawing it out too far also risks alienating readers. If they are expecting more of the story meat, but get only fillers, they will be left with a tainted opinion of the series.
Questions you can ask yourself to determine if the series is over are much like the ones you asked in the beginning.
· Is there anything left of the story that needs more than an epilogue to tell?
· Are readers still asking about where the characters are going?
Intuition plays a huge part in this. If you know your long-tail story is done, let it go. If not, decide how many more books you need to resolve it.
Every writer of long-form fiction will come up against the sprawling epic at least once in a career. How you handle that crossroads is determined by how much thought and effort you put into it. Use this three-question process any time you find yourself wondering if your book needs a sequel – or if your series needs a fifteenth title.
---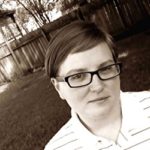 Adan Ramie writes suspense, romance, horror, and science fiction. Find out more about her at her blog and check her out on Amazon Author Central.