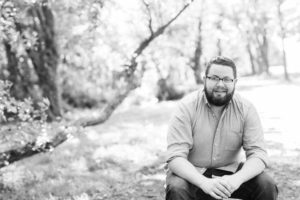 Guest Post
by Jared George
I imagine it's gotta be rough to have an amazing idea for a kid's book, or have an amazing novel, but it needs the right art to really make it pop. Am I right? Where do you find the illustrators? I mean you know they're out there. Hundreds, even thousands of them, but where do you find one for your project?
The truth is we are literally everywhere. Just shut your laptop wherever you happen to be writing, stand up, and walk to the nearest comic shop or locally owned coffee shop. When you walk in, say in a slightly loud voice "I'm looking for an illustrator for a kid's book." (or whatever your project.) Now you will be beating hungry artists off with a stick. You might be reading this and saying "That's easy for you to say I'm not a people person." or "I don't have a comic shop / locally owned coffee shop" The second option is…dun dun dunnnnn… Facebook.
Just join a few Art, Comic, or Illustration groups. It's as easy as search and join. Here are some to get you started:
Now you found us. You have two options. Weed through the artists, or only ask the ones you've checked out and liked. That's not the hard part… the hard part is payment. How do you approach an artist? What do you offer? Most artists understand you're not rolling in the dough; neither are they. However, approach them and make an offer or tell them your budget. If you plan on Kickstarting a book and you do not already have a relationship with an artist, do not be surprised if they are not willing to work on the promise of pay. You have to remember this project is near to your heart and not to theirs. So be prepared to offer a little up front as a "goodwill gesture." I know this makes artists seem mean, but remember artists aren't attached to your project so money is a good way to motivate them to take part.
Okay, you've managed to catch one of the elusive illustrators…now what?
Most of the indie artists I know have never had to have a contract, but it is always good to have one written up. It should include what's expected of both parties, the copyright rules, payment breakdown (never pay full amount up front NEVER EVER EVER!), hard deadlines, and of course any special permissions you, the writer, expect. Make sure you are open to artists' quirky requests (paid in sequential dollar bills, etc.). Make sure they know you won't pay or sign the contract until they have at least one rough of the main character (so you have solid evidence they are right for the project). Once both of you are happy, sign the contract (e-signature is binding) and pay the artist his/her deposit.
If you need me to explain what to do from here, I'm sorry. I can only do so much for you. Just make sure if you plan on working within an art circle again, that you come through on your end. That sounds like a threat, but illustrators like to gossip and if they feel cheated, you will find out how they feel next time you try to work within the same circles you found that illustrator.
I hope this has helped. If you have any further questions feel free to ask.
---
Jared is an illustrator, comic book writer, and artist living in Republic, Missouri with his wife and kids and two cats he claims to hate. Jared hides in the murky dark places of society like locally owned comic shops and Mom and Pop coffee spots. You can learn more about Jared on his Facebook page, or follow him on Twitter or Instagram at @jaredgeorgeart.