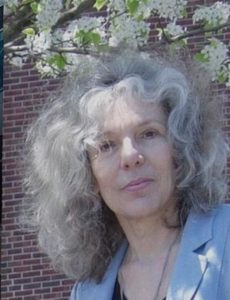 Guest Post
by Regina Clarke
Knowing if our word count is "right" is an ongoing dilemma for indie writers, and it is something we think about — a lot. So what is the answer? I have spent many weeks studying this, certain there must be a magic formula, but instead I became aware that only two things are necessary to know:
Have you told the story you wanted to tell, and
Has your book been professionally edited?
The "right" word count depends on your answer to those two questions. Some stories are complete at 70,000, while others need 90K, or 100K, or 125K. For the story has its own life, its own duration, and is written out of the passion you have to tell it. It evolves according to what you want it to be. The second question comes into play when you have finished writing. A professional editor helps you clear away the repetitions and the incomplete sub-plots, shows you where you need transitions and how to tighten the language and characterizations, and assists in ensuring the flow of your narrative. Then you can be confident the final version of your book is the length and quality it needs to be.
Yet why do we as indie authors fret about word count? Most of the time, it is because we think we need to match what is being done in traditional publishing, that somehow matching the status quo will add credibility to what we have done. But is this true? Are those parameters set in stone? Not at all.
Keep in mind that traditional publishers use word counts for several reasons: to define genres for print books, to control costs, and to assign realistic shelf space in brick and mortar bookstores. Since literary agents receive hundreds, even thousands of queries, they use word counts as a screening device. Thus, the range of acceptable word counts for specific genre fiction most often cited by publishers and their editors (and by agents) are these:
Fantasy:                                               90 to 100K
Science Fiction:                                   80 to 115K
Mystery/Thrillers/Suspense:             70 to 90K (with cozies often on the
shorter side)
Romance:                                            40 to 100K (depending on sub-genre)
Young Adult:                                       50 to 80K
BUT–indie authors are not bound by these rules even when they create print books AND they are especially not restricted by word count when it comes to eBooks, where cost is not a limiting factor, and shelf space is irrelevant.
The only reason to adhere to a certain word count for your book is your assessment of reader expectations.
What does that mean? Readers are faithful to the genres they love. Thus, if they are expecting an epic fantasy and your epic fantasy book comes in at 80K, they are likely to be fretful, disappointed, and unwilling to give it attention, much less buy it. On the other hand, if your book is a paranormal fantasy, 70K can seem reasonable, even preferable. If you are writing a mystery whodunit that tallies in at 125K, your readers might not stick around, for the fun of those books is in having the mystery solved in a certain, much shorter, space of time.
Yet the truth is there is a great flexibility regarding word count. Traditional publishers have broken their own rules more times than not. Young adult fantasy tends to range between 60K and 80K, but the Twilight series and Harry Potter throw that word count range to the four winds!
In the same way, you might have written an indie YA fantasy that has been edited and is complete at 100K — and so it is meant to be exactly that length. However, that edit is the crux of word counts. If you have the same book showing up as 100K but without a professional edit — that just might mean you have a 75K book in disguise!
Indie author Kate Elliott's YA fantasy Buried Heart runs to 480 Kindle "pages," which translates this way (using Amazon's eBook layout): 480 times 250 words per "page," or 120K. Crooke Kingdome by indie author Leigh Bardugo comes in at 560 "pages," or 140K.
Stephanie Hudson's indie fantasy/paranormal books can run over 107K, while most of J.R. Rain's indie vampire series are closer to 80K. Indie author B.V. Larson writes science fiction with a word count around 100K.
Traditionally published mysteries, like the books of Sara Paretsky, Louise Penny, Laurie R. King, and Lee Child run well over 90K, sometimes going as high as 120K. None of them fit the industry standard in word count. All of them exceed it.
Self-published mysteries can vary as well in just the same way. Bestselling indie writer Jana DeLeon averages 70K for her cozy mysteries, which is also true for Lisa Mondello's romantic suspense novels. But JD Nixon's small-town procedural runs to over 95K.
Thrillers in both traditional and indie publishing usually have high word counts. Mark Dawson, a highly successful bestselling indie author of crime/espionage novels, averages a word count of 95 to 100K. Tom Clancy's latest in the traditionally published Jack Ryan series (now written by another author) has a word count of 124K, which is way above the standard industry recommendation.
CONCLUSION
The upshot? The rules for word count are nothing if not flexible, in both traditional and indie publishing.
I would say again that reader expectations matter much more than industry rules.
As an indie author, you always have the freedom to play with word count, to modify, expand, compress, and assess what works best.
In the end, you have to write what you love to write and tell the story that is in you to tell. Word count is not the sole criteria.
That said, it is always good to have a wider sense of what is going on in your chosen genre(s), and to remember one more thing: Your readers, once hooked on your writing, are going to be fine with whatever number of words you want to give them. You can count on it…
---
Regina Clarke is the indie author of mystery, fantasy, and science fiction novels, and she has published short stories in print and online magazines. She has a Ph.D in English but strangely, ended up for far too long as a technical writer in the corporate world. She now lives in the Hudson River Valley region of upstate New York, not far from where Rod Serling grew up, which she likes knowing. Learn more about Regina at her website and her Author Central page.