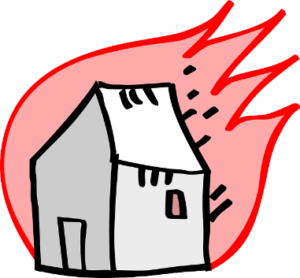 Users of KBoards may remember that KBoards, originally named KindleBoards, was founded by Harvey Chute in 2007 as a gathering place to discuss Amazon's new Kindle eReader.
Amazon launched Kindle Direct Publishing in 2007, and in November of 2010 (according to Harvey's "Hello from Harvey" post), a haven for writers was added at KBoards. Over the years, the Writers' Café has attracted thousands of authors, some in search of information and answers, others donating time and expertise. As of this date, there are 2,580 pages of discussions at the Writers' Café with posts made by many of the 100,000+ KBoards members.
Sadly, Harvey Chute passed away September 15, 2015 after a long battle with cancer.
Harvey's wife and daughters kept KBoards going for a long time after Harvey's death, but Mrs. Chute made an announcement August 9, 2018 that she would be selling KBoards to a company called VerticalScope (VS).
Around that time (actually on August 7, just before the announcement), users began noticing links (VigLinks – an in-text advertising and marketing method to "monetize" articles) inserted into random words in their posts. If clicked, the links took users offsite to a product or service that generally had no connection to the content of the post. The purpose, of course, was to generate revenue.
Users complained and the links disappeared – for the most part. Users still claim the links are visible for nonmembers or members who aren't signed in.
The next noticeable change was the inclusion of ads on the site. KBoards has always had ads; they've even sold ad spots to authors. But these ads are reportedly different. I have an adblocker so I can't see them, but users claim many of the ads are in poor taste and lead to questionable sites that have nothing to do with writing. Several posters have said the ads lean toward mail-order-bride content, but again, I can't see them to verify.
On September 12, a user started a thread entitled, "Has anyone noticed the terms of service for KB lately?" Users had not been made aware of any changes. There was no forum announcement, no checkbox upon signing in or accessing the site.
I'm unable to post the troubling section from the new terms of service (ToS), because the terms themselves seem to forbid me to. Here's a link: https://www.verticalscope.com/aboutus/tos.php?site=kboards.com
In essence, as it stands on Sunday, September 23, 2018 at 12: 29 PM EDT, the ToS states that the user is granting VS a worldwide, perpetual license to do just about anything they want with content posted on the site. Keywords include reproduce, display, create derivative works, and publish. In addition, users are granting VS the right to use the author's name and content in connection with any advertising or marketing VS decides to do on any other VS website.
Think about that for a minute. By posting content on KBoards, you now grant the new owners the right to use your content (whole or in part) and your name in marketing and advertising they do not only on KBoards, but on any site they own.
This is troublesome, because there's no way to know how VS will decide to use not only your photo/avatar and name, but any words you've written on the site (don't forget that derivative works part). They can even use it in their ads.
Many authors were understandably concerned. On September 14, a representative from the new company posted on the thread saying (paraphrased) there was nothing to worry about, that was boilerplate language. The problem is, it isn't. Several posters posted ToSs from other sites such as Facebook, for example, to highlight the differences.
Some members asked about deleting their content and accounts. On September 15, they were told by a moderator (mod) to message mods directly with one of three requests:
1) Delete the account, but leave old posts in place.
2) Delete the account along with all the posts the member had responded to.
3) Delete the account as well as every post ever made, including threads the member had initiated.
Members complied, and emails were sent.
On September 18, mods returned to the board to announce that VS had instructed them to stop removing posts. In addition, when mods removed posts, they ended up in the recycle bin instead of actually being permanently deleted.
Members now have to contact VS directly, and VS has 30 days to determine if the request falls under GDPR requirements. Note the implication, which seems to be that if a post doesn't fall under GDPR, it may not be removed.
On September 19, company representative Helena posted, apparently to address concerns, but the post was seen by many members as inflammatory instead of helpful. Subsequent posts from Helena have been in the "Have your lawyer contact our lawyers" vein.
What now? Well, since mods can no longer perform items 2 and 3 above, some members are spending hours "modifying" thousands of posts to remove original content. Members can remove their own posts (at least, as of this writing), but the thought seems to be since deleted posts are still in the recycle bin, it makes more sense to simply leave posts but change the content.
Other members are removing signature items such as book and website links, using avatars instead of author photos, and using pseudonyms instead of real names.
Will the Writers' Café survive? I hope so, but quite frankly, it's hard to imagine how.