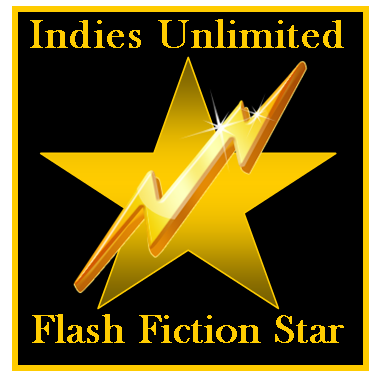 JB Wocoski is the Readers' Choice in this week's Indies Unlimited Flash Fiction Challenge. The winning entry is decided by the popular vote and rewarded with a special feature here today. (In the case of a tie, the writer who submitted an entry first is the winner per our rules.) Without further ado, here's the winning story: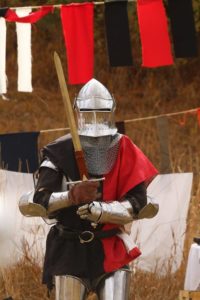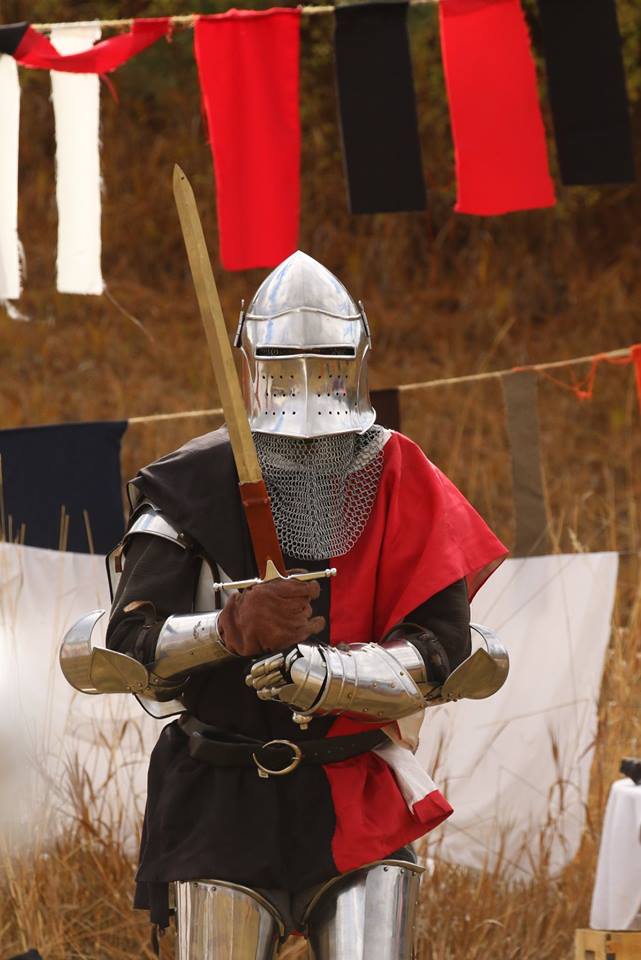 Sir Knight
by JB Wocoski
Sidney, the blacksmith's squire was promised knighthood if he slew the dragon. With broadsword in hand, he arrived at the dragon's lair only to discover a rather massive pile of trashed armor blocking the entrance.
While looking for a way around the vast pile, he heard a low moaning sound coming from behind the pile. Concerned that someone was injured, he inquired, "Excuse me, are you alright? Did the Dragon burn you?"
From behind the huge pile, the dragon raised its frightful head, "No I got this helmet stuck on my toe and cannot get it off, can you help me?
Hating to see any beast in pain, Sid climbed over the pile and used his broadsword to pry the helmet. Soon the helmet popped off landing on the pile, "Thank you, I'm indebted to you. I wish there were a way to get rid of this junk pile? I keep getting hurt wading through this trash ."
Sid blurted out, "I'm the blacksmith's squire, I can get rid of it for you!"
"Why help me?" Inquired the dragon.
"Well, if you eat me then this pile keeps growing bigger eventually trapping you in your lair. But if you let me cart all this junk away, then I can resell it again and again to all the wanna-be-knights and send them out here for you to eat. You get fed, I get rich."
Needless to say, Sid became the richest blacksmith in the kingdom by feeding his pet.