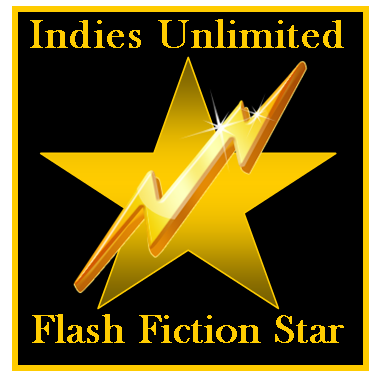 Tamara McLanahan is the Readers' Choice in this week's Indies Unlimited Flash Fiction Challenge. The winning entry is decided by the popular vote and rewarded with a special feature here today. (In the case of a tie, the writer who submitted an entry first is the winner per our rules.) Without further ado, here's the winning story: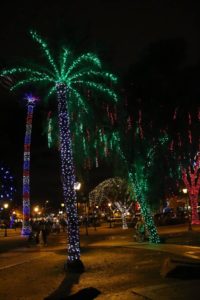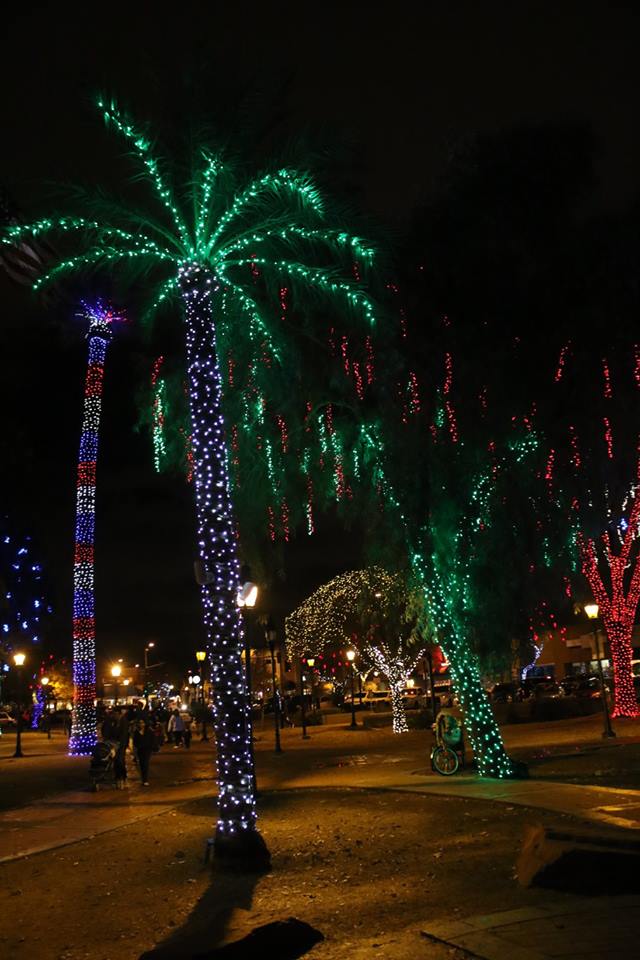 Glendale Glitters
by Tamara McLanahan
A warm breeze stirred the fronds of the brightly decorated palms. They preened and posed in the sultry night air, each trying to outdo the other. Each thinking that they were the most beautiful, the best.
The Queen Anne palm thought her white lights to be like the stars above. "Surely," she whispered, all can see I'm heavenly. Pure. I'm better than the likes of all of you!"
The Sabal Palmetto begged to differ. "I'm graced with green lights, the same color of my unparalleled fronds and the grass all around us. I'm definitely the most beautiful!"
The oldest of them, the Washingtonia Robusta roused himself. He'd seen many years, was missing half his fronds but was decked out in patriotic colors. In a deep voice, he sighed, "Have you no eyes? All who look upon me are dazzled! I symbolize the best."
"Sure, you old coot," crowed the youngest of them, a Date palm barely three years and glowing in red. "They decorated me like the Sun. Of course I'm the best!"
A family approached and they stopped their bickering, too intent on looking their finest, out-glowing each other. Words, carried on that still warm breeze, surprised them all.
"I don't know which one is the prettiest, Mama! All together they're the most beautiful trees I've ever seen!"
The Queen Anne spoke first. "How silly we've all been. I think I understand now. Each of us shines in our own unique way but together? We are magnificent."