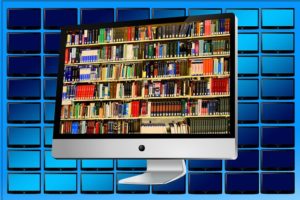 It's been a while since we've had a post outlining the similarities and differences between Smashwords and Draft2Digital (D2D), and since both have made changes over the years, now seems like a good time.
Smashwords, introduced by Mark Coker in 2008, was a breakthrough for many small presses and self-published authors because it offered a way to get eBooks into stores authors couldn't otherwise access. A few years later, D2D came along offering many of the same perks. So which should you use? Let's take a look at both.
First up, Smashwords.
Pros:
1.  Smashwords offers the opportunity to sell your eBooks directly from the Smashwords site in a format compatible with virtually any e-reader.
2.  If your eBook qualifies for inclusion in the Smashwords Premium Catalogue, you'll have the opportunity to sell your eBooks in a variety of places: Apple, Barnes & Noble, Kobo, Diesel, Page Foundry, Baker and Taylor/Follett, Baker-Taylor Axis360, Flipcart, OverDrive, Scribd, cloudLibrary, Gardners Extended Retail, Tolino, Odilo, Gardners Library, and Library Direct. Mr. Coker has even published a free Smashwords Style Guide to help you with formatting to assist with obtaining Premium Catalogue status.
3.  Smashwords assigns an ISBN to your eBook for free.
4.  Directions for uploading your manuscript and book cover on Smashwords are simple and direct. It can be uploaded as a Microsoft Word document and your cover as a JPEG. As soon as you publish on Smashwords, your eBook will be available for purchase on the Smashwords site. It will automatically be submitted for review to determine eligibility for inclusion in the Premium Catalogue. The review process for the Premium Catalogue can take up to two weeks. If approved, your eBook will then be shipped to the previously discussed Smashwords affiliates.
5.  You have the ability to revise your covers or manuscripts as needed. Simply upload the new version when ready. Your revised version will be available immediately for purchase on Smashwords; however, it will have to go through the Premium Catalogue approval process again before Smashwords affiliates receive the new version.
6.  Smashwords allows you to change your prices at any time, and you're allowed to set your price to "free."
7.  Smashwords provides the opportunity to create coupons for each of your books. The discount can be as much as 100 percent. This is helpful when querying book reviewers, because you can generate a coupon for a free download of that specific book and email it to the reviewer who's agreed to review your book. They'll be able to conveniently download a free review copy onto the e-reader of their choice.
Cons:
1.  The major drawback of Smashwords is the "meatgrinder." The "meatgrinder" is what Smashwords calls its manuscript conversion process. It's quite picky, especially if you format in Word. Word is known to have hidden HTML code scattered throughout, and this code can throw off your formatting when the manuscript is converted to an eBook. Although they provide a free formatting guide, many authors still struggle to get their manuscripts safely through the meatgrinder.
2. Smashwords doesn't allow you to preview your book before it goes live on the site. In other words, if there are formatting errors, etc., your book will be live on Smashwords before you'll realize they're there.
3. Historically, Smashwords has been quite slow in pushing out revisions or price changes, but the timeline has significantly improved over the past couple of years (from weeks to days, in most cases).
Royalties and payments:
1.  When you sell directly from Smashwords you'll receive 85 percent in royalties. If you make it into the Smashwords Premium Catalogue and make a sale through one of their affiliates, the affiliate will, of course, take a cut of the profit. Instead of 85 percent, you'll typically earn 60 percent (though they do clarify some retailers may vary).
2.  Smashwords pays monthly, typically at the end of the month, thirty days after the sale. Payment is via PayPal.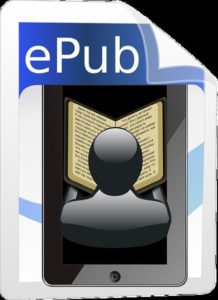 Up next, D2D. D2D distributes eBooks to Amazon, Apple, Barnes & Noble, Kobo (including Kobo Plus), Tolino, OverDrive, Bibliotheca, Scribd, 24Symbols, and Playster.
Pros:
1.  D2D accepts the same manuscript Kindle Direct Publishing wants, so there's no need to format it differently.
2.  D2D will convert your manuscript into both an epub and a mobi, and you can download these files to your computer to use anywhere you'd like, even if you decide not to distribute through D2D. D2D also has a variety of nice templates you can choose from to use for your conversion.
3.  D2D assigns an ISBN to your eBook for free.
4.  Directions for uploading your manuscript and book cover on D2D are simple and direct. You can upload a Word file for your manuscript and a JPEG for your cover.
5.  You can revise your covers or manuscripts as needed. Simply upload the new version when ready. D2D pushes the revised edition out to stores very quickly (within a few hours for most stores).
6.  D2D allows you to change your prices at any time, including setting your price to "free" for all stores except Amazon. If you choose to use D2D to distribute to Amazon instead of using KDP directly, Amazon will price your book at $0.99.
Cons:
1. Unlike Smashwords, D2D does not have its own storefront.
2. D2D doesn't distribute to quite as many places as Smashwords, but they're adding more all the time.
Royalties and payments:
1. D2D can pay by check, direct deposit, Paypal, or Payoneer. There is a $100 minimum threshold if you decide you want to be paid by check, a $20 minimum threshold for Payoneer, and a $10 minimum threshold for international direct deposit. D2D pays monthly (if the minimum threshold is met for methods requiring one).
2. D2D keeps approximately 10% of the retail price for each sale you make.
So which should you use? Why not both? I use D2D to get my book into all the places they offer, and I use Smashwords to get my book into the places they offer that D2D doesn't. What strategies do you use? Feel free to share your thoughts in the comments.