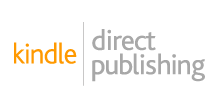 A few months ago, like a lot of you, I received the email stating Kindle Direct Publishing (KDP) was going to be "merging" and taking over the print business from CreateSpace (CS). I've long been a customer of CS, and 99% of my interactions with them have been positive. So when I heard they were being pushed to the side, I was rather bummed.
I ignored KDP for a while since I didn't have any books to publish. When it came time, I logged into my KDP account and followed their directions to merge my books. At least it wasn't difficult. Then I decided to poke around in one of my files since I was going to upgrade the covers on a series of eBooks. Nothing had really changed on the eBook side (and I did not expect it to), but when I logged in to the print side, oh, that was interesting!
It seems KDP is trying to model their print manager software after the eBook manager, and I found this to be a good thing. In the matter of three days, I was able to upload new covers for print books, upload a new manuscript for one book, and order a proof copy. Normally I don't order physical proof copies anymore since the digital proofer is so handy. But I had heard some folks saying they ordered books and it took 2-3 weeks for them to be delivered. And since I had this article in mind, I figured I'd see how long it would take.
Once I got the email from Amazon stating the book was available for purchase, I ordered a copy. This was on January 27th. On the 31st, I received another email stating my book was being shipped. I got the book on the 5th of February. Six days did not seem too bad of a wait, so I tested the waters further.
With the Lexington Comic Con rapidly approaching in March, I wanted to order several of the series with the snazzy new covers, so I placed another order on the 17th of February, and Amazon said my order would arrive between Feb 28 and Mar 4. This is considerably longer than CS would take, and I'm hoping Amazon will update their tracking and I'll get the books faster. If this is the case with ordering multiple books/titles, authors should calculate this into their schedule to allow plenty of time to receive books for events. I did receive the books in the timeframe they'd specified.
Overall, I found the migration to have been relatively painless. I appreciate the ability to upload new covers and manuscripts for the print versions with nearly the same ease of uploading eBooks. Their customer service has remained very good, as I had a questions about how to have the same series with original covers and then offer ones with new covers as well. They responded in less than 24 hours and gave me a thorough answer.
I believe KDP may have a few growing pains in their order processing and shipping, but perhaps this will get ironed out as they adjust to their new business model. Personally, this is not a major enough factor to drive me away from using Amazon's services. I admit, I'm a busy person and don't have a lot of time to deal with making sure my books are available on their website. It's so much nicer they put them there for me.