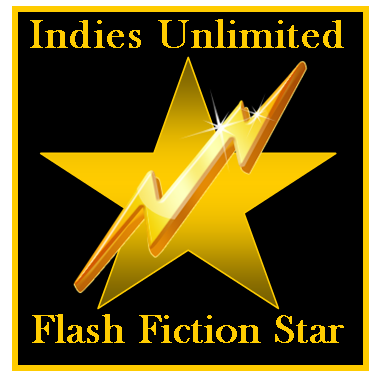 Mary Kay Bonfante is the Readers' Choice in this week's Indies Unlimited Flash Fiction Challenge. The winning entry is decided by the popular vote and rewarded with a special feature here today. (In the case of a tie, the writer who submitted an entry first is the winner per our rules.) Without further ado, here's the winning story: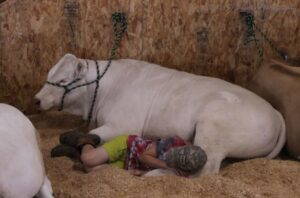 Last Nap
by Mary Kay Bonfante
Cindy Fletcher picked up the homework and read the next one in the pile:
Class 402, Mrs. Fletcher
Animal story homework
Johnny Edgefield
Tooter My Snugly Bull
My Papa is a animal farmer and he sure does a good job. He brings home the bacon. Ha ha ha.
It is sad to kill the animals but we need to eat the meat. My Papa doesn't kill them his self but he sends them away by truck some other place. To be killed.
Tooter the Bull my best friend is two years old. I hug him for real. I put grass in his very large mouth. I cannot eat him for a million dollars but he's going away to feed MANY people. I am a very sad guy. Tonight we take a last nap in the barn. Me by his side. Bye Tooter.
~ * ~
Cindy was deeply touched. She considered Johnny's situation very seriously. Her father happened to own one of the biggest slaughterhouses in Wisconsin, and once or twice a year, he sent one of the bulls he purchased to an animal sanctuary. So Cindy made some calls.
When Johnny came to school the next morning, he ran up to her, very excited. "Guess what, Mrs. Fletcher? They saved my bull, Tooter! They took him to a sleepaway camp, and I can visit him there!"
"That's awesome, Johnny," said Cindy. "Just remember that we can't save them all. Not everyone is a vegetarian, like me!"