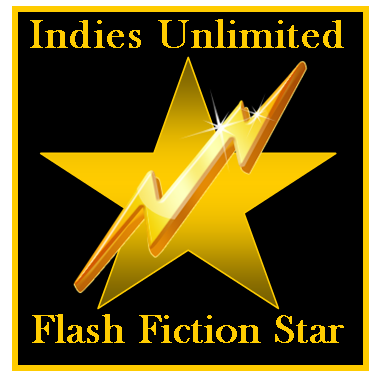 Autumn is the Readers' Choice in this week's Indies Unlimited Flash Fiction Challenge. The winning entry is decided by the popular vote and rewarded with a special feature here today. (In the case of a tie, the writer who submitted an entry first is the winner per our rules.) Without further ado, here's the winning story: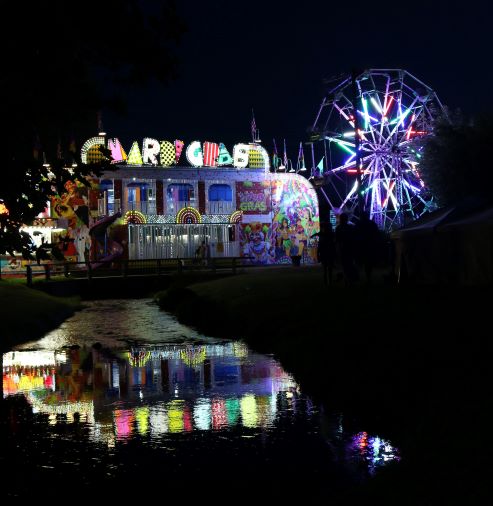 Carnival
by Autumn
The carnival was quiet and wet. The lights flickered with the grotesquery of abandonment now that the gates were shut for the night. Ansel was damp, the sleeves of his hoodie and the knees of his jeans dirty and sodden after scrambling over the gate and slinking out of the pooling street lights that bordered the entryway.
The guys that had dared him to do this were already gone, popular kids who could compel someone like Ansel to do almost anything. Ansel didn't really go to carnivals; he didn't like rides, and he wasn't particularly good at games of skill. However, once the carnival was closed, Ansel was drawn compulsively towards it. And now, dare in hand, he trespassed. He liked the way the rides towered like silent giants, white lattices stretching up into the dark. He felt small in comparison. In daylight he felt large, ungainly, obvious. Next to these man-created amusements he could breathe, feel invisible, tiny.
He walked to the Ferris wheel, drawn by its silent, rain-spattered spokes of light. He stood at the bottom, looking up. The cars at the top swayed gently, perpetually in motion against the elements. He wondered, what it would be like to sit up there, so far away from the earth and its gravity. Away from the problems that sucked at his legs and arms and caused him to flatten inside with the force of its peer pressure. He stood, wet and silent, staring upwards.
"Hey!" Shouted the security guard.