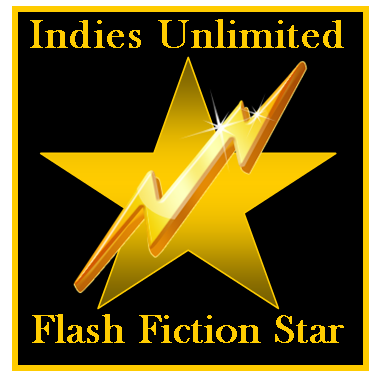 BJ Cob is the Readers' Choice in this week's Indies Unlimited Flash Fiction Challenge. The winning entry is decided by the popular vote and rewarded with a special feature here today. (In the case of a tie, the writer who submitted an entry first is the winner per our rules.) Without further ado, here's the winning story: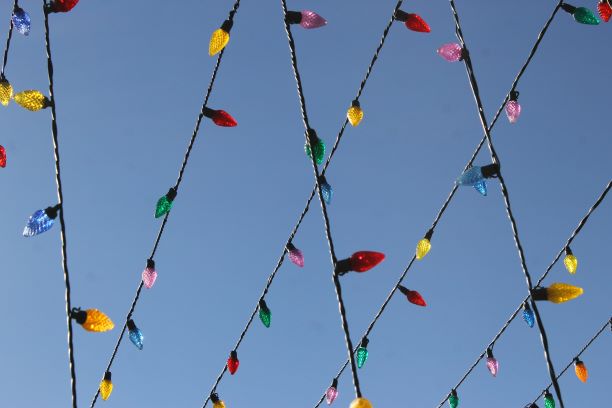 Lights
by BJ Cob
The dog never bothered the string of Christmas lights that hung down the side of the house from the eves to the outside plug-in. He was a good boy, a six-month-old lab pup, friendly natured, all gangly and wagly, and my five-year-old son's "bestest" buddy. He was too bent on chasing anything that moved to bother with non-moving Christmas lights.
At the time, my wife and son were away visiting family for a few days, so I was pup-sitting.
That morning, though I did momentarily question it, I never gave it any real thought that he could get himself into trouble while I was away at work for the day. The yard was puppy-proofed. And it wasn't like he was tied up or anything. We'd learned that lesson when he took a shortcut and jumped over the rail, instead of going down the steps first to chase after our cat. Flung himself over and hung himself. Good thing I'd been there to cut him down.
So, when I came home and found him hanging over the rail again, it was déjà vu. The Christmas lights that were tangled tight around his neck were just as dead as he was, unplugged and pulled off the eves.
"Lights out" took on a whole new meaning for us that year.
May as well have taken the lights back off the tree, too.