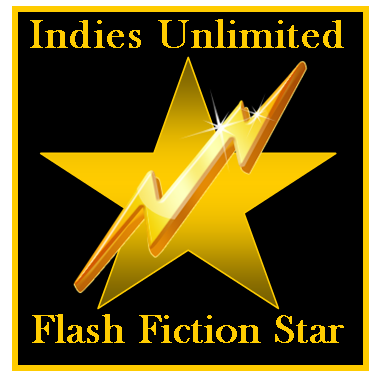 Sharda Mishra is the Readers' Choice in this week's Indies Unlimited Flash Fiction Challenge. The winning entry is decided by the popular vote and rewarded with a special feature here today. (In case of a tie,  the writer who submitted an entry first is the winner per our rules.) Without further ado, here's the winning story: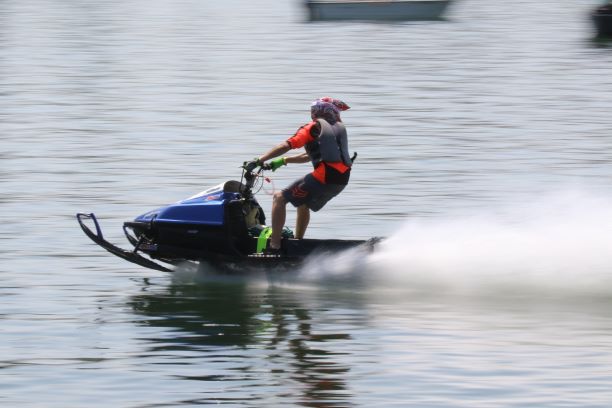 What The…
by Sharda Mishra
He is in the jet-ski race by the coast of Okinawa, when a thunderstorm started; up in the middle. Strangely, the ocean is completely still and the weather is giving a wonderful light show.There are no monster waves.
He is on his life time thrill, the kind once you experience ,you can't unexperience it.
He is just 5 seconds behind Hill Dale, who was placed 8th overall back in 2019.
Now his speed is 87miles/hour with a quarter mile lead with Hill Dale.
With the finish line almost in sight suddenly, he begins to gulp rather than fuel ,not a good sight.But he springs back with the speed of bullet; his speed is steady but the sea is choppy.
He finally decides to take a plunge giving the sense of sinking, with the waterline disappearing into the same uniform grey.
Now he needs his horsepower to back up.He flicked the ski boat on high boost ,hits the smooth water and comes back up.Roaring with the dual boost selection option, he has his hands full even on the lowest setting.He found himself caught in glass walls of water, pulls a slight lead, leading up to about 20 mile marker, where a failed water propulsion of the jet ski entered his colon with 50 miles/hour .
He fell back off the jet-ski, sinking in the water.Next thing he remembers was pain all over his body in the hospital, but he didn't know why.