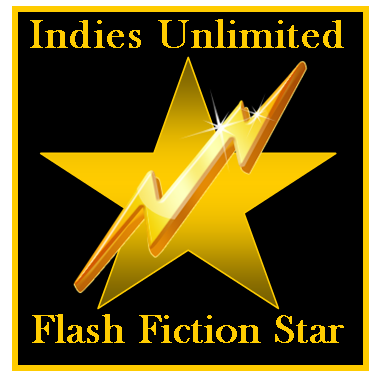 Lizzy Loomis is the Readers' Choice in this week's Indies Unlimited Flash Fiction Challenge. The winning entry is decided by the popular vote and rewarded with a special feature here today. (In case of a tie,  the writer who submitted an entry first is the winner per our rules.) Without further ado, here's the winning story: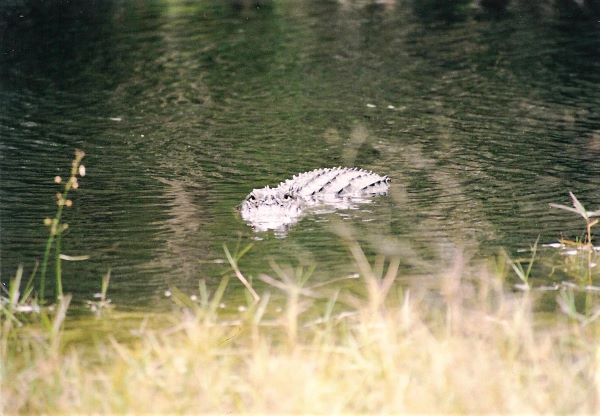 Gator
by Lizzy Loomis
Taylor waded into the cool water. The hot sun of Tampa Bay burned her skin. She splashed the stagnant water on her body, turning her back to the far bank.
The alligator quietly surfaced; its onyx eyes surveyed the terrain, zeroing in on its prey. It crept through the water, opening its jaws, scraping the skin on Taylor's arm.
Swinging at her attacker, Taylor tripped on a rock, falling into the mire. She stood up and bolted toward the shore. The beast torpedoed through the marsh, its rows of teeth separated, threatening to swallow her whole. She grabbed a stick, jamming it into the opening. The animal thrashed to free itself.
A loud crackle of laughter emanated from the beast. "You should see the look on your face. Take out the stick. You're going to ruin the inside of my prototype."
"Mike, you are a jerk. I thought I was going to die."
"Sorry, babe. I didn't want to pass up an opportunity to field test my new G.A.T.O.R, Gargantuan Aquatic Time Operated Researcher. It's my attempt at robotic realism."
"Next time, experiment on someone you don't want to date anymore. I think you and the Bot make a great couple."
"Oh, come on, Tay. Don't be mad. Let me make it up to you. Jackson's has Gator on the menu."
"Nope. Anthony's is more my speed. Food served on plates, not in paper-lined baskets."
"You win. It was lifelike, right? I'm going to fool everybody."