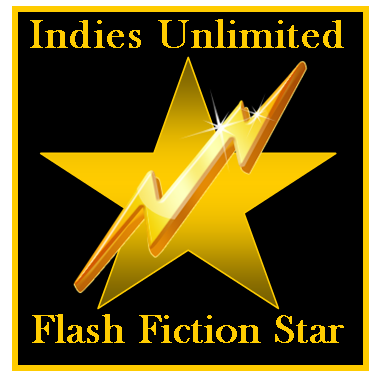 Dick Waters is the Readers' Choice in this week's Indies Unlimited Flash Fiction Challenge. The winning entry is decided by the popular vote and rewarded with a special feature here today. Last week there was a tie,  so the writer who submitted an entry first is the winner per our rules. Without further ado, here's the winning story: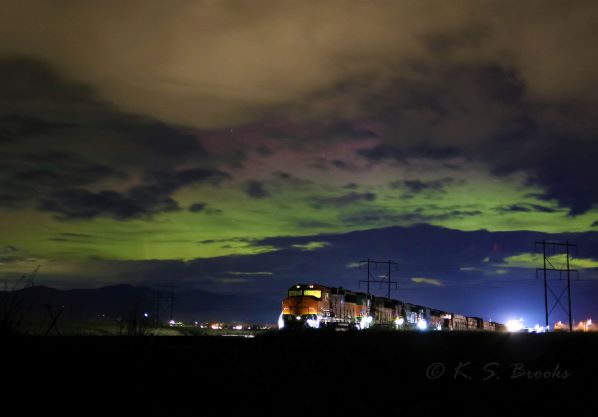 Train
by Dick Waters
"So, do we have an understanding? No more false reports of train horns blasting in the middle of the night," Kelley admonished the two young men.
"But officer, it wasn't a false report," Paul yelled.
"Let it go Paul. We're not going to convince him," Mark said, pulling him away from the officer.
"Can I have a cup of coffee and I'll share a story?" Not waiting for any response, he headed to the kitchen table pulling out a chair.
Mark started a pot of coffee despite it being the middle of the night.
Officer Kelley removed his cap and placed it on the chair next to him. "Well, the town built up around the tracks. You boys better take a seat." He watched both, still in their skivvies, pull out chairs.
"The '405' used to roar across town, shaking the walls of all the buildings and blasting its horn. One morning, Elmer Witmer's wagon got stuck on the tracks and they found pieces of him for miles. The Santa Fe agreed to reroute around town. Like most everything, things change and this spur wasn't necessary."
"We heard the train," Paul pronounced.
"YES, you did. I'll get fired if you say I told you this. There have been similar reports as yours. Some people call it Elmer's ghost train. What time did you hear it?"
"3:57," they both reported.
"Yes, that's the train…it was always eight minutes early. Can we agree there's no need to report this again?"