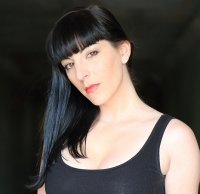 Guest post
by Shoshanna Evers
So let's say you've written an amazing book. You've had it edited, proofed, formatted it perfectly (or paid someone to do so), and your blurb is stellar.
The book gets some 5 and 4 star reviews. Readers like it! It's good! So why isn't it selling?
Look closely. Assess your book cover. Does your cover honestly, without a doubt, sit on the virtual shelf with all those Big 6 covers and shine?
Maybe it does. Maybe your cover is perfect. But maybe, just maybe, the cover you made yourself—or that your friend who knows how to work Photoshop or whatever made for you—isn't working.
Here are some suggestions for your book cover: Continue reading "Changing Your Book Cover"