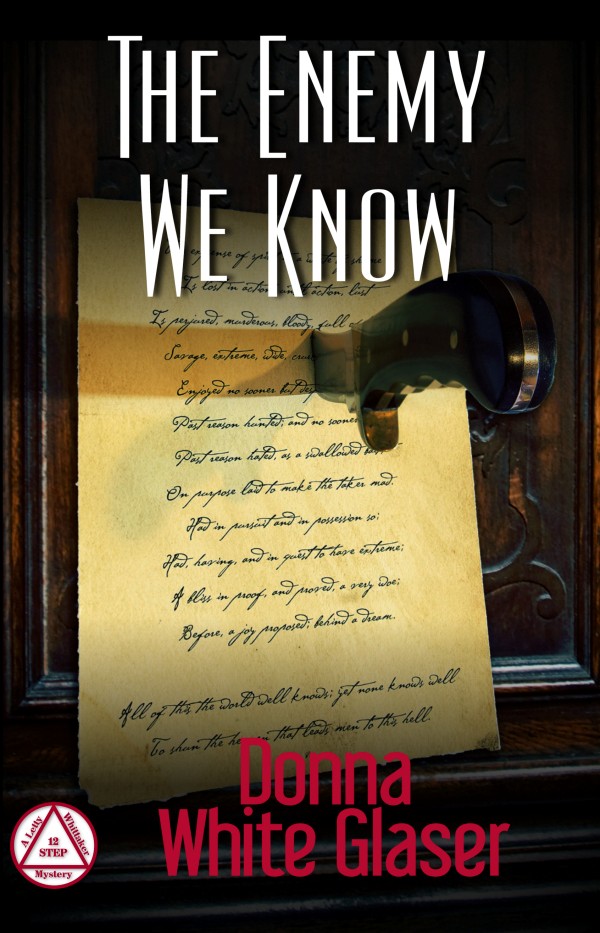 The Enemy We Know
by Donna White Glaser
Psychotherapist Letty Whittaker, a professional secret keeper, has a secret of her own. When one of her clients slips free from an abusive boyfriend, Letty becomes the target of his violent rage. Wayne invades Letty's life, slithering his way past the barriers erected between her personal and professional lives, leaving gifts of dead rats, mutilated dolls, and freaky Shakespearian sonnets. Worst of all, Wayne uncovers Letty's deepest shame, infiltrating her AA group and threatening to expose her to the state licensing board.
And then–good news–Wayne is murdered. The bad news? The police suspect Letty. Worse yet, the sonnets and bloody souvenirs keep coming. Someone else has been watching Letty. Someone eager to drop bodies at her feet like a cat offering dead mole trophies to his mistress.
Someone willing to kill again.
This book is available from Amazon.